This is an original, yet typical Spanish recipe. It's a gazpacho unlike others prepared with cherries and I am sure you are going to love it! Normally we would use cucumber, but I've left them out so as not to overpower the cherries. We are going to use some pepper and onion, half a clove of garlic, breadcrumbs, and of course some well ripe juicy tomatoes.
Preparation
Wash well all vegetables and cut them in medium-sized pieces (tomatoes, onion and peppers)
Pit the cherries.
Peel the garlic.
In a big bowl place the chopped tomato, onion, garlic, peppers and breadcrumbs. Add the oil, salt and vinegar (according to taste) and combine.
Cover with paper film and let this mixture stand to macerate (marinate) for about 8 hours (over night) in the fridge.
The following day, add the pitted cherries and blend in a food processor.
Add half glass of water (approximately 100ml) to lighten the gazpacho to your preferred consistency.
Strain everything through a sieve to separate the skin of peppers and tomato.
Cool or chill the gazpacho before serving.
Tips from the author
Tip: Place the cherry in the rim of a bottle and with the help of a small rod, push out the seed. The cherry stone falls into the bottle and we have our cherries pitted :-) You can also make gazpacho with other fruits such as strawberries, watermelon, melon... try experimenting and discover delicious combinations.
I'd love to hear what you think about this soup - agreed? Enjoy, Orielo.
Related salads chosen by others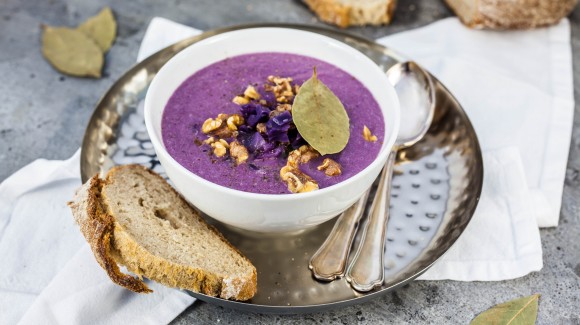 Red cabbage soup topped with apple and walnut
Average 3 of 5 stars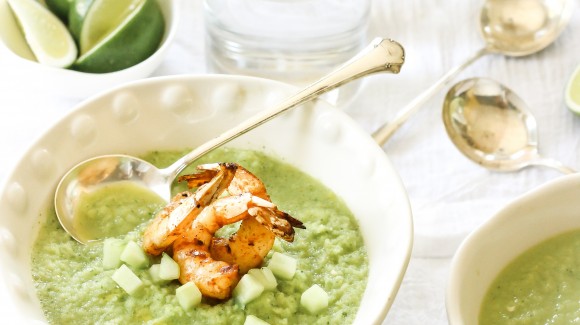 Zucchini soup with grilled shrimp
Average 3 of 5 stars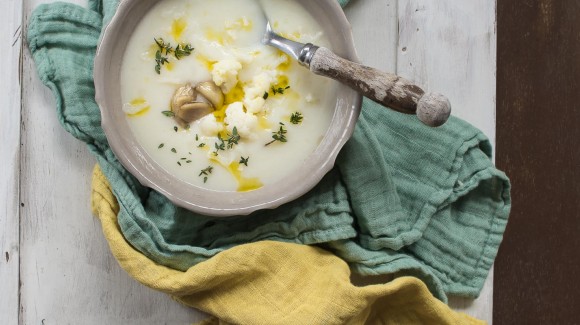 Creamy smoked garlic and cauliflower soup
Average 3 of 5 stars