This sea food salad feels like a summer in Spain.
Preparation
1. Cut all the vegetables into the appropriate size
2. Remove the head & tails of the cooked shrimp (prawns)and cut into slices.
3. Pan fry calamari (squid)
4. Then add the sweet salad dressing, white pepper, salt and pepper into the salad - mix well and serve.
Related salads chosen by others
Colourful tomato salad with coriander vinaigrette
Average 3 of 5 stars
Refreshing lemonades
Average 3 of 5 stars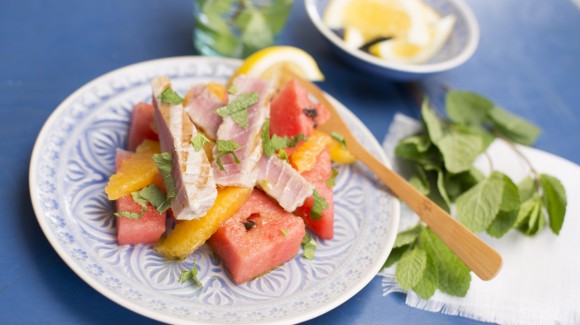 Watermelon salad with grilled tuna and orange
Average 3 of 5 stars