This tropical watermelon salad with nectarine, pomegranate, blue berries and grated coconut is the best breakfast you can have. Ready in 15 minutes and an amazing colour palette.
Preparation
Cut strawberries in halves.
Cut the watermelon in cubes.
Cut the nectarine in shunks or slices.
Mix the strawberries with watermelon, nectarine and the blue berries and pomegranate seeds and add the vinegar and mix carefully through.
Divide the fruit salad on plates or bowls and sprinkle some grated coconut on top and serve directly.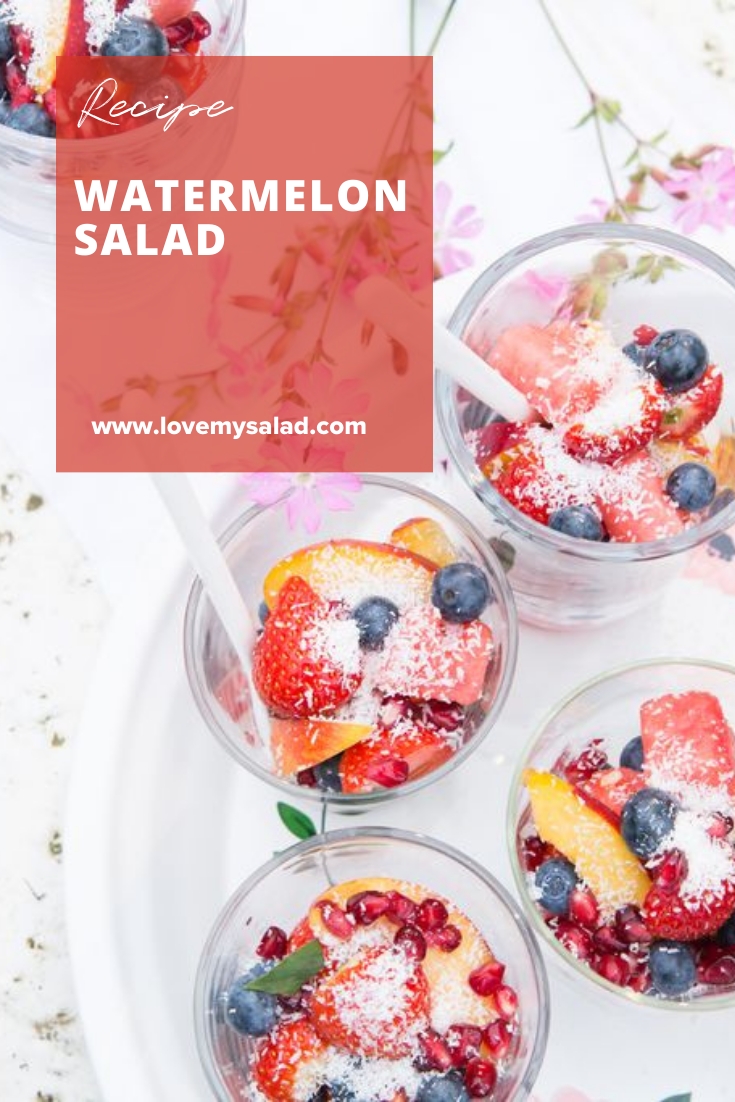 Related salads chosen by others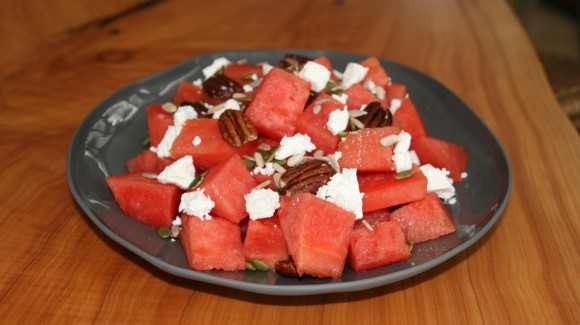 Watermelon and feta salad
Average 3 of 5 stars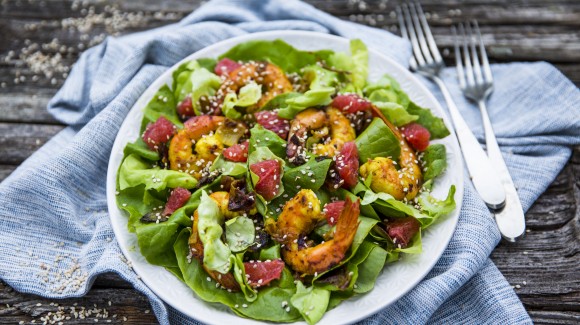 Spicy shrimp salad with pink grapefruit and sesame seeds
Average 3 of 5 stars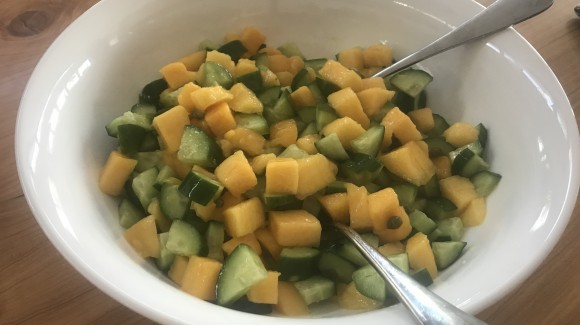 Summer mango and cucumber salad
Average 3 of 5 stars