I've been making variations of this salad for many years and find it so refreshing it has become a family Christmas day salad. I think I've just about perfected it now. The freshness of the mint, and the salty feta combine perfectly with watermelon - which all the children love and that's what I like to see! Perfect for a hot summers day.
Preparation
Peel and cut the watermelon into 1-2cm thick bite-sized triangles, lay them nicely on a flat serving platter. Scatter a layer of the red onion and then the pomegranate seeds. Just before serving, crumble the feta over the top and finish with the dressing, season with salt and pepper. Garnish with fresh mint. Serve and enjoy.
Tips from the author
This salad is best made just before serving and will make enough for 8 people to share. Tip: To remove the "seeds" from the pomegranate cut them in half and smash them with a wooden spoon from the outside to capture the juice and seeds for the salad.
Related salads chosen by others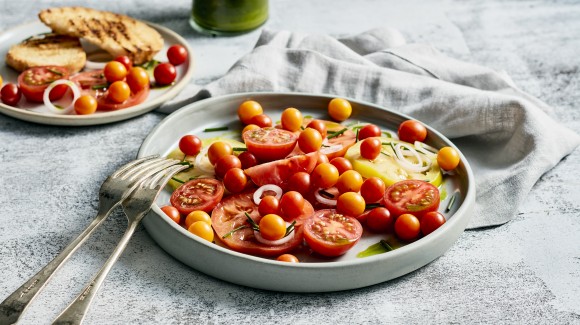 Tomato salad with pesto dressing
Average 4 of 5 stars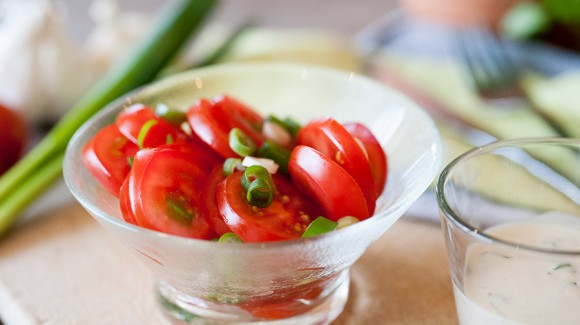 Tomato Salad with Tarragon Dressing
Average 3 of 5 stars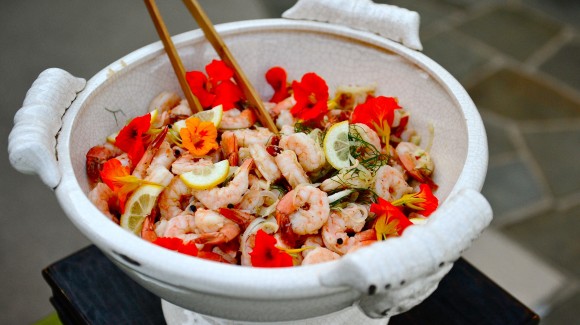 Vegetable seafood salad
Average 3 of 5 stars