Friday nights are nearly always a 'leftovers, cereal, whatever I can be bothered to scrape together' kind of night and last Friday night was no different. After a long week of work and homework/school commitments/extracurricular activities/general parenting, the last thing I feel like doing on a Friday night is cooking a healthy meal, so I try and plan to have sufficient food in the fridge and I lower my standards a little bit. This Friday night though, I happened to have some super fresh mushrooms, like picked from the farm the day before I got them mushrooms, and when I opened the fridge to see what I could scrape together I couldn't pass up the opportunity to cook them up.
A good, basic stir-fry recipe has been on my to-do list for ages so I thought, 'No more excuses'; and since it wasn't pre-planned, it was even better for my recipe collection since I pride myself on quick and easy (wholesome) recipes that you don't need to go out and buy a million new ingredients for. So today I bring you a quick, simple, throw-together stir-fry recipe that I actually cooked with my kid (we are working on introducing basic kitchen skills, with a goal of being able to cook an actual meal, protein, veg, all of it, by next year) and realistically only took us maybe half an hour or a little bit more to throw together. If I had been planning this meal I'd likely have picked different vegetables (I love using red capsicum because of the color) but this combination came out delicious, so this recipe as is, is recommended, but any vegetables would work - like all my recipes, please make this according to what you have! Also, the mushrooms were amazing :)
Preparation
1. Trim the fat off the chicken and cut into bite-sized cubes. Heat a decent splash of oil in a pan over medium-high heat, season the chicken with salt and pepper (not much salt as the soy sauce will add plenty), and pan fry until cooked through. Remove from pan and set aside.
2. Add a bit more oil to the pan and add the veggies with a touch of salt and pepper; once cooked, remove from pan and set aside.
3. Lower the heat on the pan to low-medium, add the sesame oil, minced garlic and chili. Be careful not to burn the garlic. Cook for a minute or two until fragrant and add the remaining dressing ingredients (except the flour). Bring the heat to medium and slowly stir the sauce until fully blended together. Once blended, sift the flour into the mixture (do this quickly as the flour will start to stick) and gently combine all ingredients.
4. If you are using noodles, prep them while you stir the sauce. For dried udon noodles, boil for about 8 minutes (as they will cook a bit more in the pan), drain and set aside. For fresh noodles, put them in hot water for a minute or so to loosen. If you are making rice, its best to prepare this as your first step.
5. Once the sauce is smooth, add the chicken, veggies and noodles to the pan and stir over medium heat for a minute or two for the flavors to combine. Serve and enjoy!
Related salads chosen by others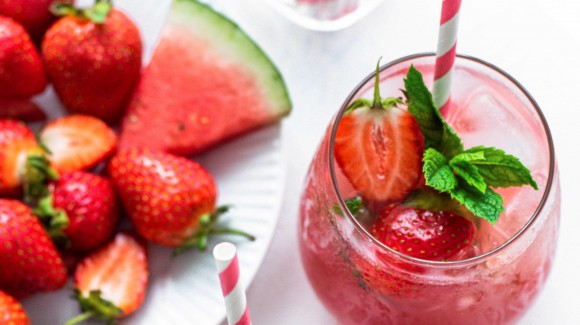 Watermelon lemonade
Average 3 of 5 stars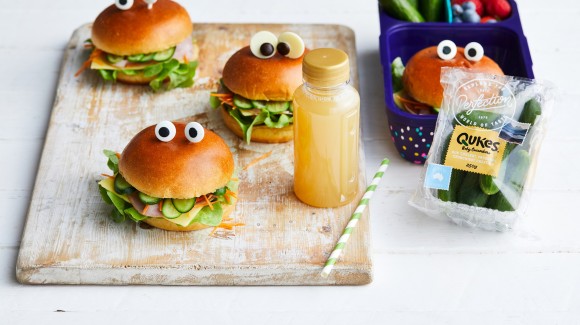 Lunch box Qukes®, ham and salad monster rolls
Average 3 of 5 stars
Indonesian Gado-Gado
Average 3 of 5 stars