Find out how to transform leftover rice into a delicious Mediterranean salad.
Preparation
Cook the rice for 10 minutes and drain and leave to cool.
Chop the anchovies, garlic and red pepper and fry gently in olive oil, until garlic begins to brown.
Remove from the heat, allow to cool and mix together with the rice.
Cut tomato, fennel, carrotand olives in small dices and add to the rice mixture.
Season to taste with parsley, salt, pepper and lemon juice.
Wash and dry the lettuce. Arrange lettuce and rice on 4 plates and garnish with half an egg each.
Tips from the author
Make a little bit more, and you will have a great lunch for the next day. Double leftover fun ;-)
Related salads chosen by others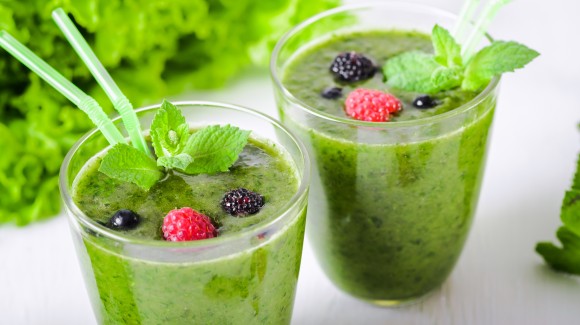 Green smoothie with lettuce and lime
Average 3 of 5 stars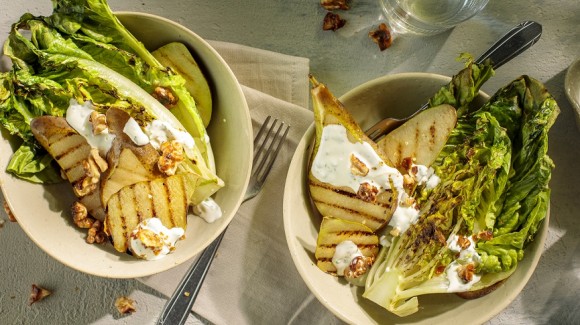 Grilled Little Gem with pear and candied walnuts
Average 3 of 5 stars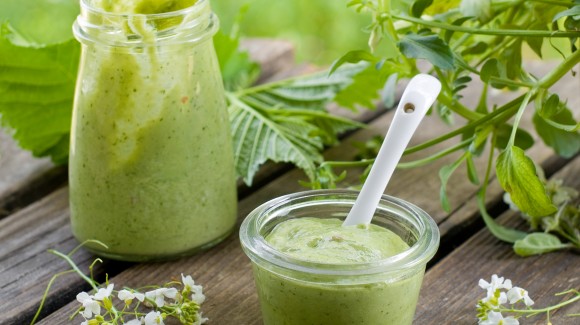 Creamy dijon sauce
Average 3 of 5 stars