I confess, this chutney is my weakness. Well, they all are, really... It's been a few years now since I first discovered it and it's made a permanent home in my pantry. I guarantee if you taste it, the same thing will happen in your home.
You can taste it, enjoy the different mixtures of fruits and vegetables, and experiment with the flavours you like the most.
I use it to enrich salads and stir-fries, to have for breakfast with a little cheese, liven up a cheese platter, or to brighten up some grilled vegetables. I warn you that it is deliciously addictive.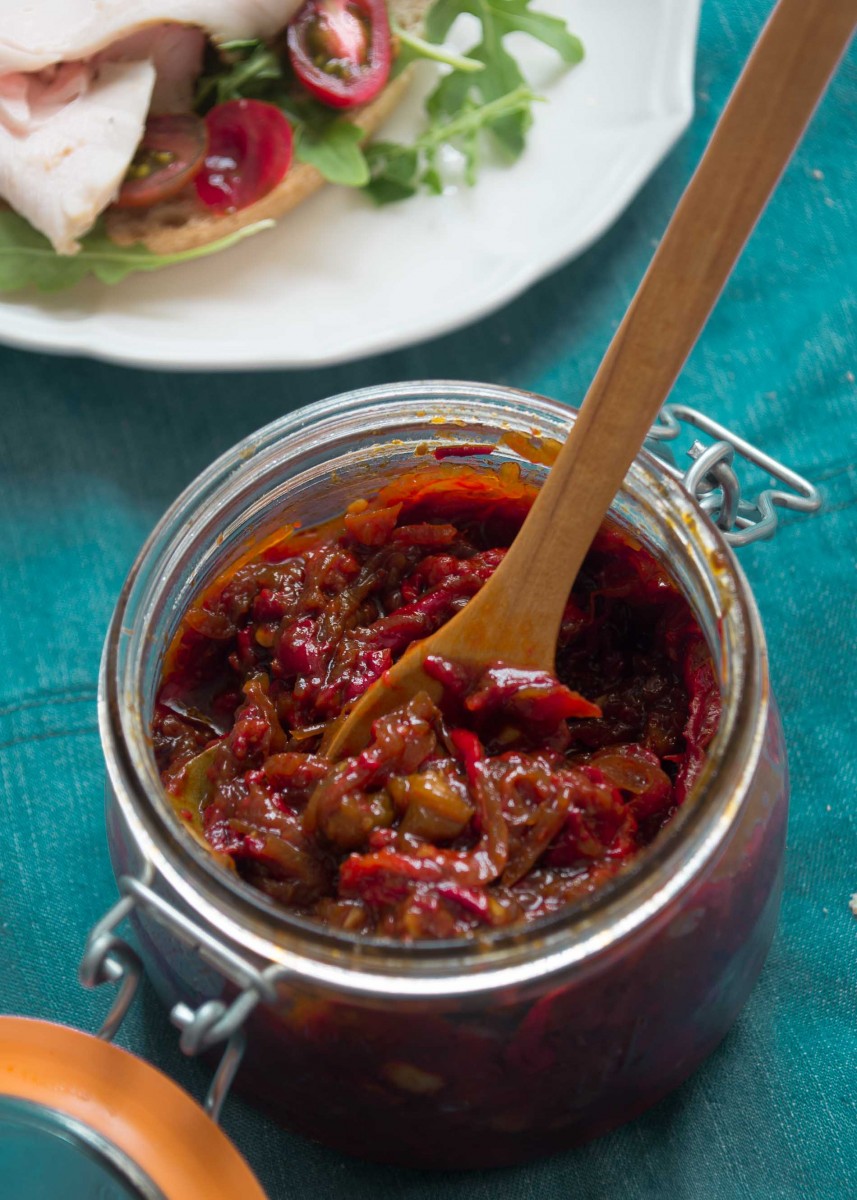 Preparation
First, roast the peppers on the barbecue. My recipe for that is here.


Remove the seeds from the habanero chilli, as well as the pith, and chop the chili. Always use gloves so the chili doesn't irritate your hands.

Julienne the onion (cut into thin strips – I like to use a mandolin).

Peel the garlic and finely mince it.

In an aluminum saucepan, fry the onion, bay leaf, garlic and habanero (or chili of your choice) with a pinch of salt and pepper. Leave for a time over medium heat to cook everything, but take care that it does not crisp up or caramelise.

Add the roasted capsicums (peppers) and leave for approximately 2-3 minutes so the flavours combine.

Add the honey and stir carefully, making sure it is fully dissolved.

Finally, add the two vinegars, wait for it to boil, and simmer for about 15 minutes or until you see it has the texture you prefer.
Related salads chosen by others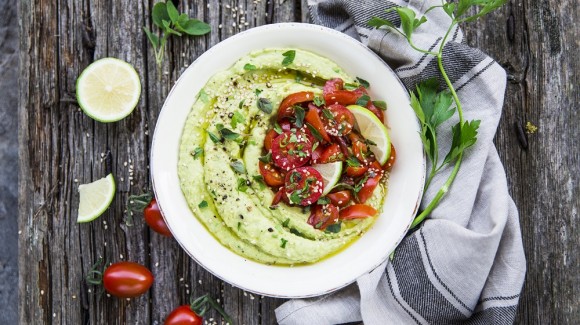 Avocado hummus with tomato salad
Average 3 of 5 stars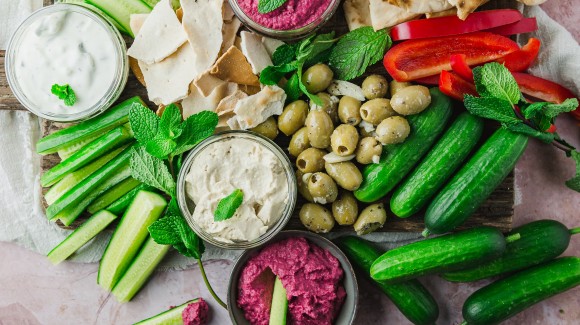 Mezze platter with baby cucumbers, beetroot spread and tzatziki
Average 3 of 5 stars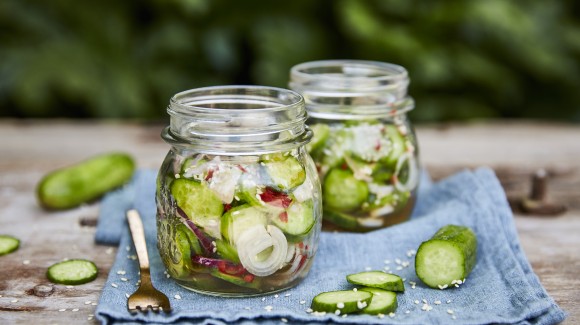 Sweet pickle relish with cucumber
Average 3 of 5 stars