Roasted capsicums are, without a doubt, my favourite summer dish, along with roasted aubergines (eggplants).
In the warm summer days, we enjoy living in "comfortable mode", enjoying the sun and of course making use of our best summer ally. What would we do without our barbecues at home?
The best thing about roasting peppers (capsicums) is that as we harvest them in the garden they go almost directly to the coals. Many of them we freeze for winter, but others do not even reach the fridge. They are delicious, nutritious and very versatile. We can use them for thousands of different salads.
Thanks to their skin, peppers are roasted in their juices. That is undoubtedly what makes the difference in their flavor, in addition to the added bonus of the smokiness from the grill.
Very simple, bright and happy, this dish will cheer you up every time you think you have nothing to eat. It will solve a thousand lunches and dinners for you.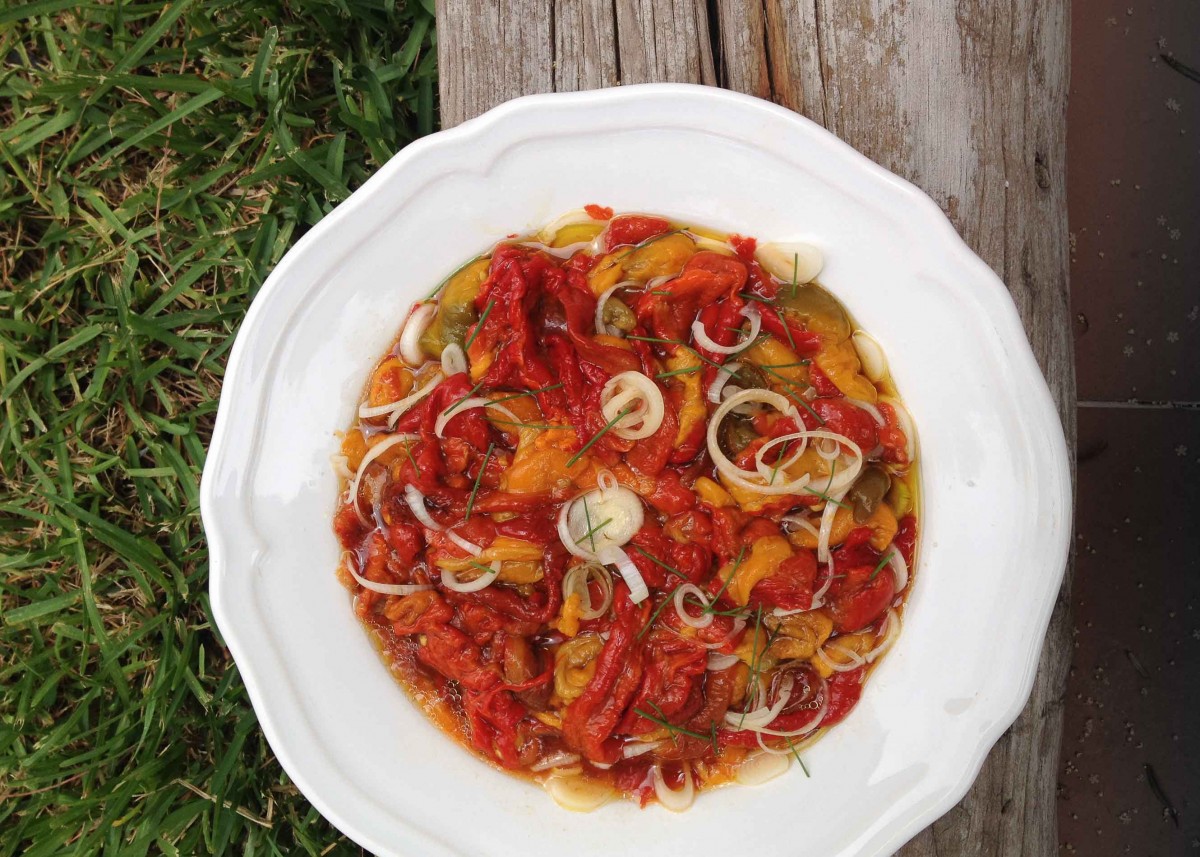 Preparation
Wash the capsicums (peppers) well and, with clean hands, lightly rub them all over with olive oil. This will help in cooking and with removing their skin later.
Put them on the barbecue over medium heat and cover it (if you can) so that they begin to cook.
The cooking time will depend on the heat and how big they are, but you'll be able to see as they cook. Generally they should cook for at least an hour and a half, depending on their size and the heat.
It is important that, once they are cooked, you take them out and (still hot) put them into an airtight container. This will make it easier to remove the skin and to retain all the juices.
Once cool, gently remove the skin and the seeds and cut into strips.
Next, add some finely cut onions and a little chives.
Season to taste and we have a delicious dish.
Tips from the author
Store the peppers that you have left over in a container with their own juices. You will see what a fantastic resource you have in the fridge for the next time you don't have time, or don't feel like cooking!
Related salads chosen by others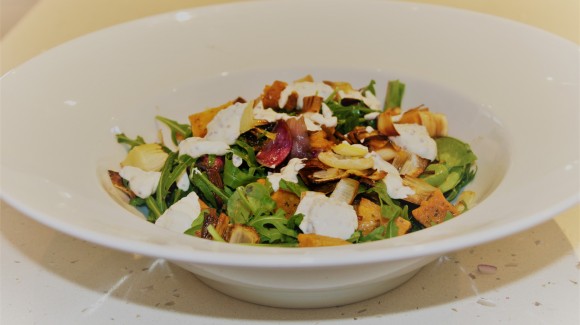 Rocket leek and sweet potato salad
Average 3 of 5 stars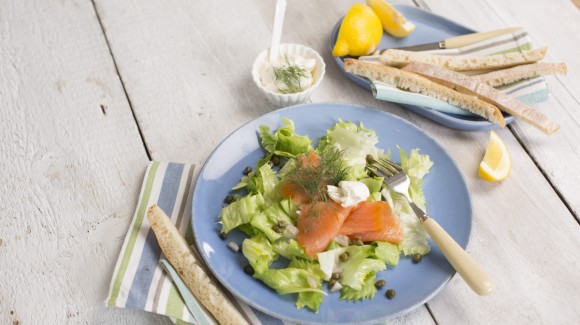 Smoked salmon, endive and caper salad
Average 3 of 5 stars
Stuffed pointed pepper with pearl couscous and marinated halloumi
Average 3 of 5 stars