The French word for appetizer 'amuse' means fun. Well you will certainly have fun with these appetizers of avocado salmon salad and little snack cucumbers. Because they are easy and quick to prepare and it is a lovely small dish to serve.
Preparation
Cut the salmon and avocado into very small cubes and mix with the cream cheese.
Finely chop the chives. Leave something for the garnish.
Mix the capers, chives and cayenne pepper with the salmon mixture.
Put this in a glass and add 2 cucumbers.
Finish with a thin slice of lemon and some finely chopped chives.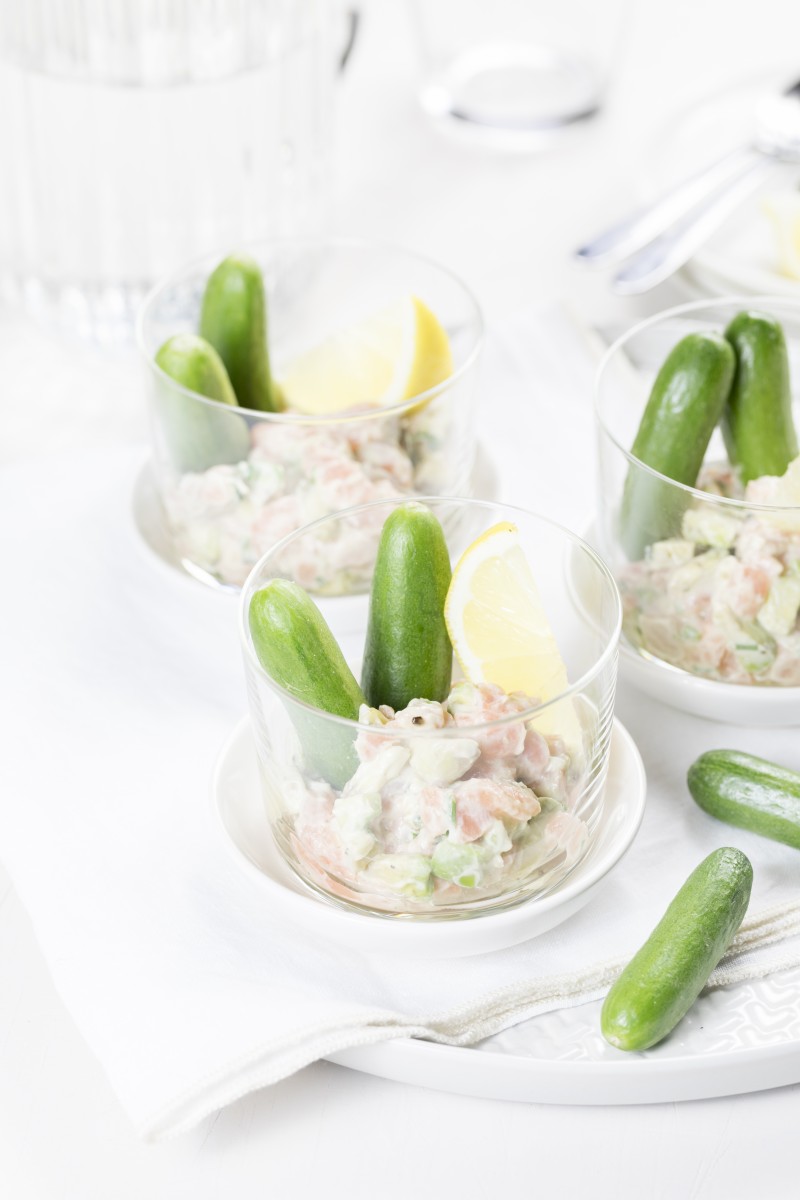 Tips from the author
Related salads chosen by others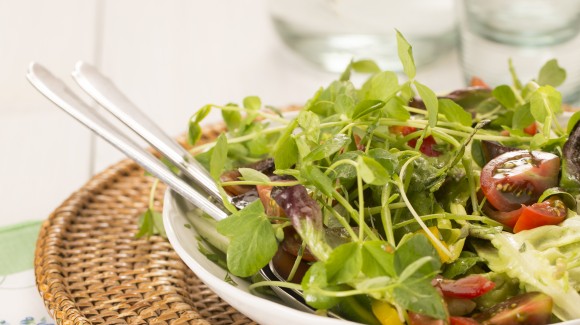 Spinach salad cherry tomatoes cucumber Dutch salad
Average 3 of 5 stars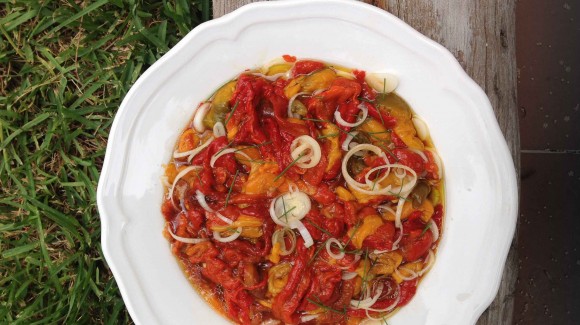 Your Best Roasted Capsicums (Peppers)
Average 3 of 5 stars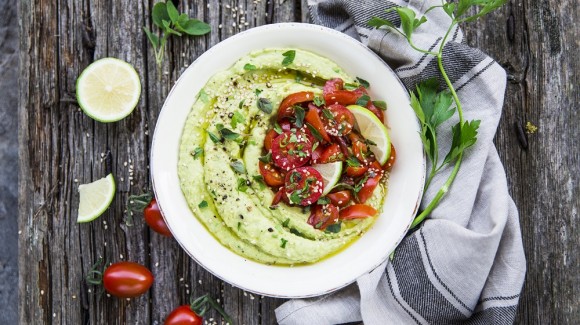 Avocado hummus with tomato salad
Average 3 of 5 stars