Today, opt for an abundance of vegetables that not only provide you with essential vitamins but are also a joy to look at. This mix of flavours and colours livens up any meal.
Preparation
Heat the oven to 190°C. Remove the green stalk, slice the pointed pepper lengthways into 4 long strips and remove the seeds. Arrange the strips along with the onion and the unpeeled garlic cloves on a baking tray covered with baking paper. Cut the fennel into 2cm-thick wedges and remove the core. Place the fennel with the pointed pepper and onion. Sprinkle with the oil and season to taste with salt and freshly ground black pepper. Roast the vegetables in the oven for approx. 30 min.
In the meantime, remove the woody base of the asparagus and slice into halves. Place the asparagus and the cherry tomatoes in the oven with the rest of the vegetables for the last 15 min. of cooking time.
Remove from the oven and sprinkle with the balsamic vinegar.
Tips from the author
Have you got a big oven? If so, serve with a whole roast chicken and baguette. If your oven is too small, serve with grilled chicken thigh fillets and baguette.
Related salads chosen by others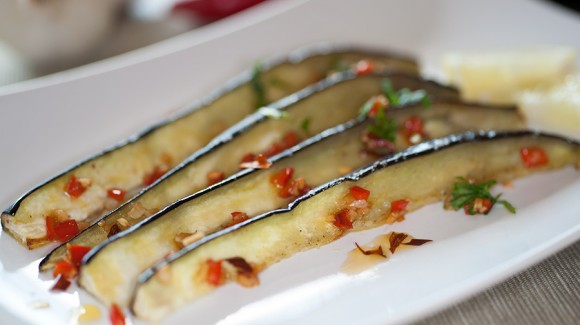 Grilled Eggplant with Chilli and Oregano
Average 3 of 5 stars
Chargrilled cabbage with Asian pesto
Average 3 of 5 stars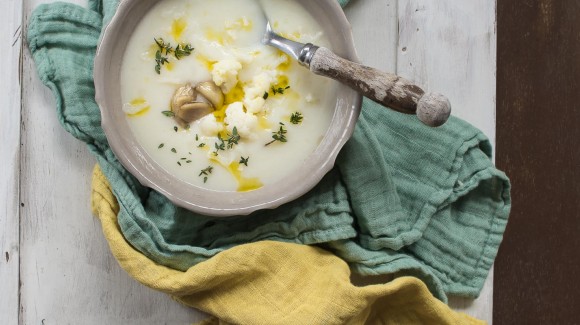 Creamy smoked garlic and cauliflower soup
Average 3 of 5 stars