The perfect, quick go-to salad. Cocktail Truss tomatoes and mixed grains are a healthy pairing that is bursting with flavour, come together in this tomato grain salad.
Cocktail Truss tomatoes may be small in size but they are big on flavour. Succulent and versatile, they have a perfect balance of sweetness and acidity. Picked and packed on the vine, they continue to draw flavour and nutrients to ensure great quality and that true tomato taste.
Preparation
In a large bowl place the tomatoes, grains, lentils, onion, coriander, parsley, pistachio nuts and radish. Toss to blend.
Add lemon juice and olive oil. Toss again and season to taste.
Top with pomegranate and serve.
Related salads chosen by others
How to make cheesy vegetable lunchbox bread
Average 3 of 5 stars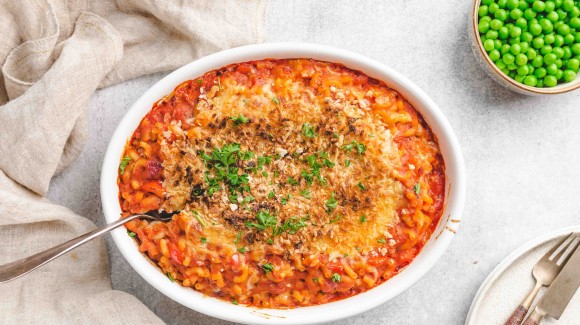 Simple Mac n Cheese with lots of Veggies
Average 3 of 5 stars
Sweet and Sour Fried Drumsticks with Peppers and Pineapple
Average 3 of 5 stars