Preparation
Preparation time: 30 minutes.
Roll 8 Qukes® in a slice of salami. Place on a plate and refrigerate until ready to serve.
Preheat oven to 200°C fan forced. Combine oil and garlic and brush over the cut side of the bread. Place cut side up on a tray and bake for 8-10 minutes until light golden. While warm cut crossways into 5cm-thick slices. Cut 4 of the slices, crossways each into pieces. Cut 4 Qukes® crossways into 4. Thread bread cubes, Qukes®, tomatoes and bocconcini onto 8 skewers. Refrigerate until ready to serve.
Cut 4 Qukes® into rounds and place in a bowl. Add the watermelon, feta, mint and lime. Stir gently to combine. Spoon into 8 small glasses or bowls. Refrigerate until ready to serve.
Cut the cheeks from the mangoes, then cut into thick wedges. Score into pieces and sprinkle with chilli salt if using.
To build the snacking board, spoon dips onto bowls and place on the board. Arrange the salami Qukes®, Qukes® skewers, Qukes® watermelon salad, mango wedges, fruit and nut roll, berries, cold meats, olives, cheese, Minicaps®, remaining Qukes®, tomatoes and bread on the board.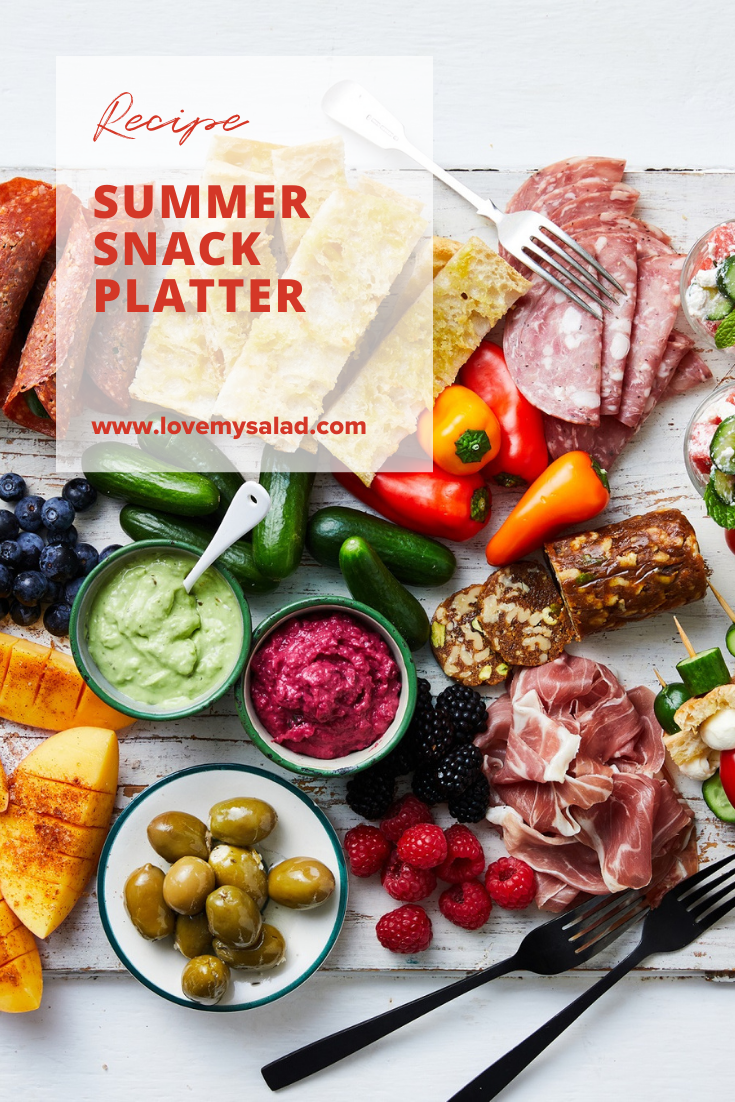 Tips from the author
You can add the following extras to complete your platter: Perfection Berries like, strawberries, raspberries, blueberries, blackberries, Minicaps® baby capsicums, 2 x 200g dips (we used guacamole and beetroot), 400g sliced meats (we usedprosciutto & sopressa), fig & pistachio roll, 200g stuffed olives, 200g pie brie, to serve.
Tip: To make chilli salt, crush 1 tbs salt flakes into a bowl. Stir in 1/4 tsp ground chilli powder or cayenne.
Related salads chosen by others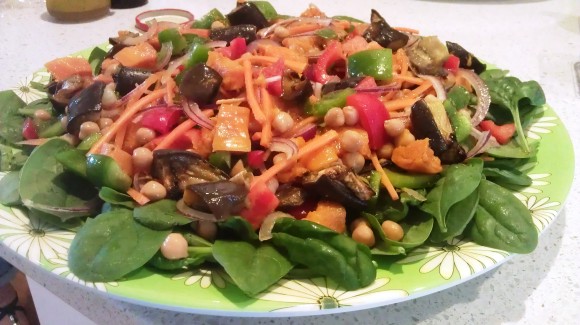 Roasted pumpkin, eggplant and chick pea salad
Average 3 of 5 stars
Vegetable snacks with avocado hummus and red beet caviar
Average 3 of 5 stars
Halloween pumpkin focaccia
Average 3 of 5 stars