Lovely salad plate to share for the nice long summer evenings!
Preparation
Mix all the dressing ingredients. Arrange the lettuce on 4 dishes.
Cut the cherry tomatoes in half and put them on the lettuce.
Then add the dried tomaties, the thin slices of Parma ham, the shavings of parmesan cheese, the thinly sliced mushrooms and finally the black olives and the basil leaves.
Sprinkle the dressing and enjoy !
Related salads chosen by others
Upside-down potato, pumpkin, & parsnip salad
Average 3 of 5 stars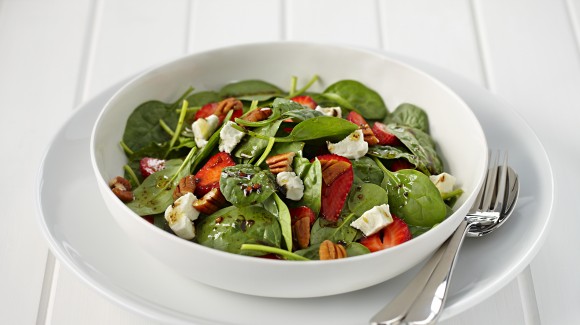 Spinach Salad with Strawberries and Pecans
Average 3 of 5 stars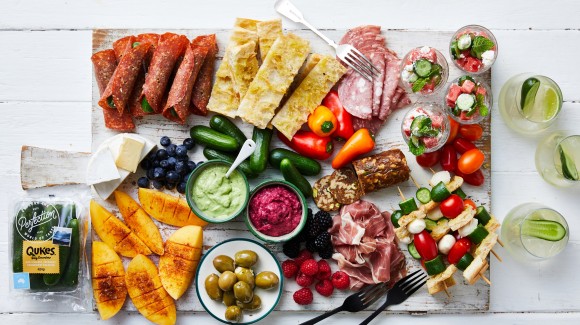 Qukes® baby cucumbers summer snacking platter
Average 3 of 5 stars