Moroccan aubergine stew with a refreshing yoghurt dip. Transport yourself back to the Arabian Nights with this enchanting aubergine dish incorporating minced beef, red onion and pomegranate seeds. It is an ideal dish for sharing, accompanied by homemade pitta-bread nachos which are then dipped in refreshing lemon-flavoured yoghurt.
Preparation
Pre-heat the oven to 200°C. Cut the pitta breads into little triangles and brush with olive oil. Sprinkle them with paprika powder and sea salt flakes and roast for 10-15 minutes.
In a bowl, mix the yoghurt with the lemon juice, garlic and a pinch of salt to make a smooth dip. Set aside.
Fry the red onion briefly in the olive oil; add the diced aubergine, reduce the heat and fry gently for six minutes.
Add the minced beef, ground cumin and coriander and fry until the minced beef is cooked.
Spoon the aubergine and beef mixture onto plates and garnish with pomegranate seeds and fresh mint leaves. Serve with the pitta-bread nachos and the refreshing lemon-flavoured yoghurt dip.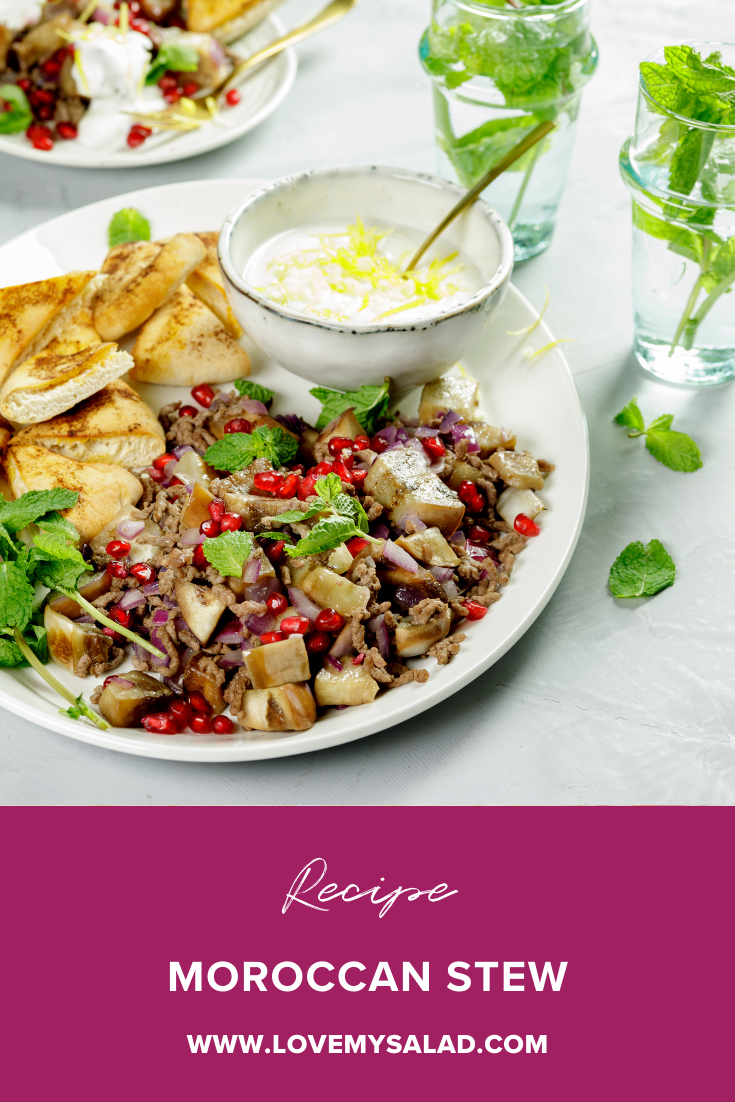 Related salads chosen by others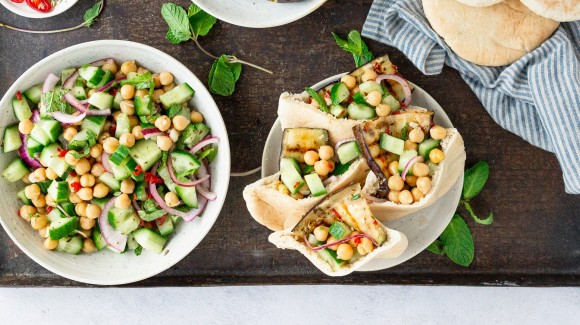 Veggie pitta sandwiches
Average 3 of 5 stars
Grilled eggplant with mozzarella and pistachios
Average 3 of 5 stars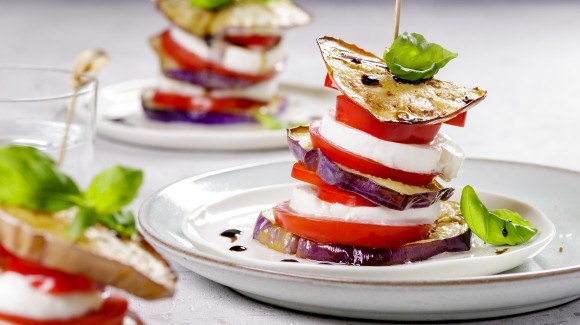 Grilled aubergine stacks with mozzarella and tomato
Average 3 of 5 stars