Marinated Sicilian Caponata is a classic Italian recipe from Sicily. Packed with fresh vegetables, it is prepared and marinated to create a full-flavoured dish. There are many variations of this recipe. For example, the type of vegetables used varies, but the aubergine is the true star of this dish.
You can serve a caponata with pasta (as a sauce) as a tasty vegetable side dish or as something different on an appetizer platter.


Preparation
Heat a large frying pan over medium heat and add half the olive oil. As soon as the oil is hot, add the aubergine.
Tip: let the pan get hot before adding the olive oil.
Work in small batches so that the aubergine is properly seared.
Fry the aubergine cubes for 3–5 minutes until golden brown. Turn a few times. When the aubergine cubes are golden brown all over, scoop them out of the pan with a slotted spoon. Place the aubergine cubes in an oven dish and season with salt. Repeat this process with the remaining aubergine cubes.
Heat the other half of the olive oil over medium heat and fry the red onion, celery, and pepper for 10 minutes until the edges have turned brown.
Turn the heat down low and add the tomato, capers, sea salt, and black pepper (to taste). Spoon the vegetables into the oven dish and mix them with the aubergine. Set the oven dish aside. Meanwhile, heat the oven to 180 degrees.
For the marinade:
Mix all the marinade ingredients in a blender to a smooth vinaigrette.
Pour half the marinade over the caponata and mix everything together. Place the oven dish in the preheated oven and roast the vegetables for 25-30 minutes until golden brown.
Spoon the caponata into a large bowl and pour the other half of the marinade over the caponata.
Season with sea salt and black pepper to taste, if needed.
Garnish with the remaining basil leaves.
Pin the image below to save this recipe to one of your Pinterest boards: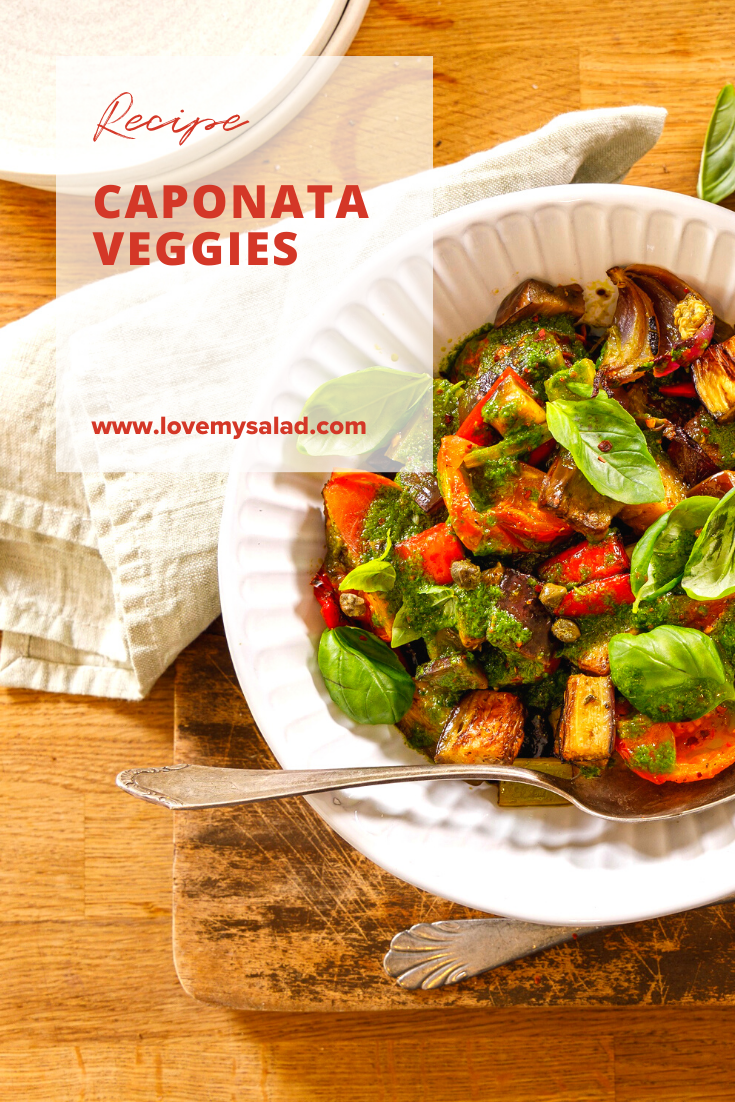 Related salads chosen by others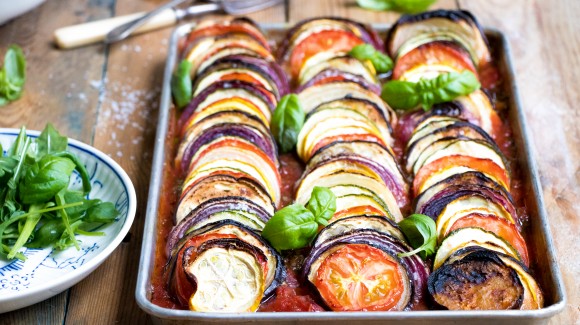 Classic ratatouille
Average 3 of 5 stars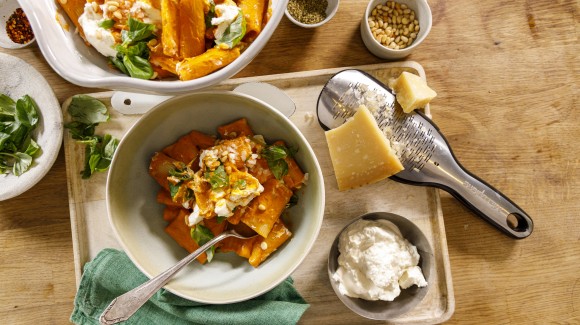 Vegetarian rigatoni with pine nuts and ricotta cheese
Average 3 of 5 stars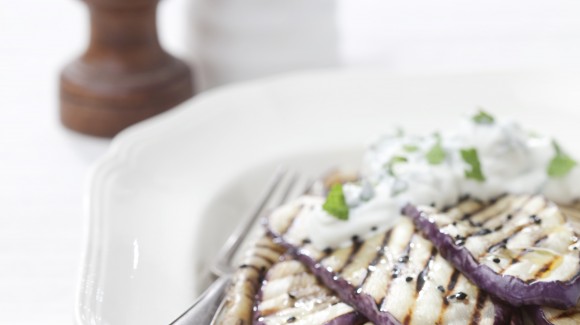 Grilled aubergine with fresh mint yoghurt
Average 3 of 5 stars