This simple ratatouille is a classic comfort food recipe made with zucchini, eggplant, tomatoes and onions.
Preparation
Preheat oven to 180 degrees Celsius.
Mix the canned tomatoes with olive oil, red wine vinegar, garlic, herbs and salt and pepper.
Add the tomato mixture into a baking dish.
Put the slices of eggplant, courgette, onion and tomato nicely assorted on top of the sauce.
Sprinkle the vegetables with some olive oil and bring to taste with salt and pepper.
Put the baking dish in the oven for about an hour. De ratatouille is ready when the vegetables are soft and nicely coloured and the tomatoes sauce is sizzling.

Related salads chosen by others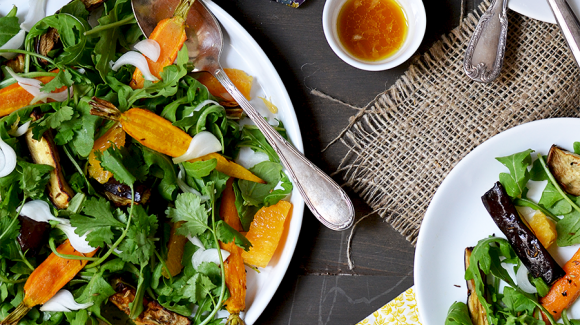 Eggplant salad with carrots and orange
Average 3 of 5 stars
Veggie burgers & grilled vegetables
Average 3 of 5 stars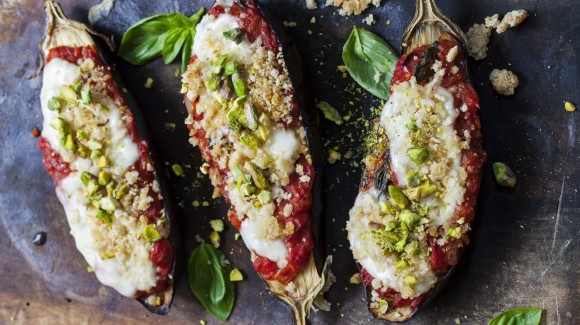 Grilled eggplant with mozzarella and pistachios
Average 4 of 5 stars