Quality food doesn't have to be complex. It's often classic ingredients that are the most memorable— simple flavours combined in an intoxicating way. In the famous French dish Ratatouille, all you need are some tomato, zucchini and eggplant to create a deliciously rich sauce. If you've ever seen the Disney movie Ratatouille, you will know the feel-good story that took this humble dish to the mainstream.
This Ratatouille recipe has a twist. Instead of serving the vegetables as a sauce, slices of tomato, zucchini and eggplant are beautifully arranged and baked in the oven. It makes for great comfort food and doesn't require much of your time.
Preparation
Preheat oven to 180C.
Mix the canned tomatoes with olive oil, red wine vinegar, garlic, herbs and salt and pepper.
Add the tomato mixture into a baking dish.
Put the slices of eggplant, courgette, onion and tomato nicely assorted on top of the sauce.
Sprinkle the vegetables with some olive oil and bring to taste with salt and pepper.
Put the baking dish in the oven for about an hour. The ratatouille is ready when the vegetables are soft and nicely coloured and the tomato sauce is sizzling.
Pin the image below to save this recipe to one of your Pinterest boards: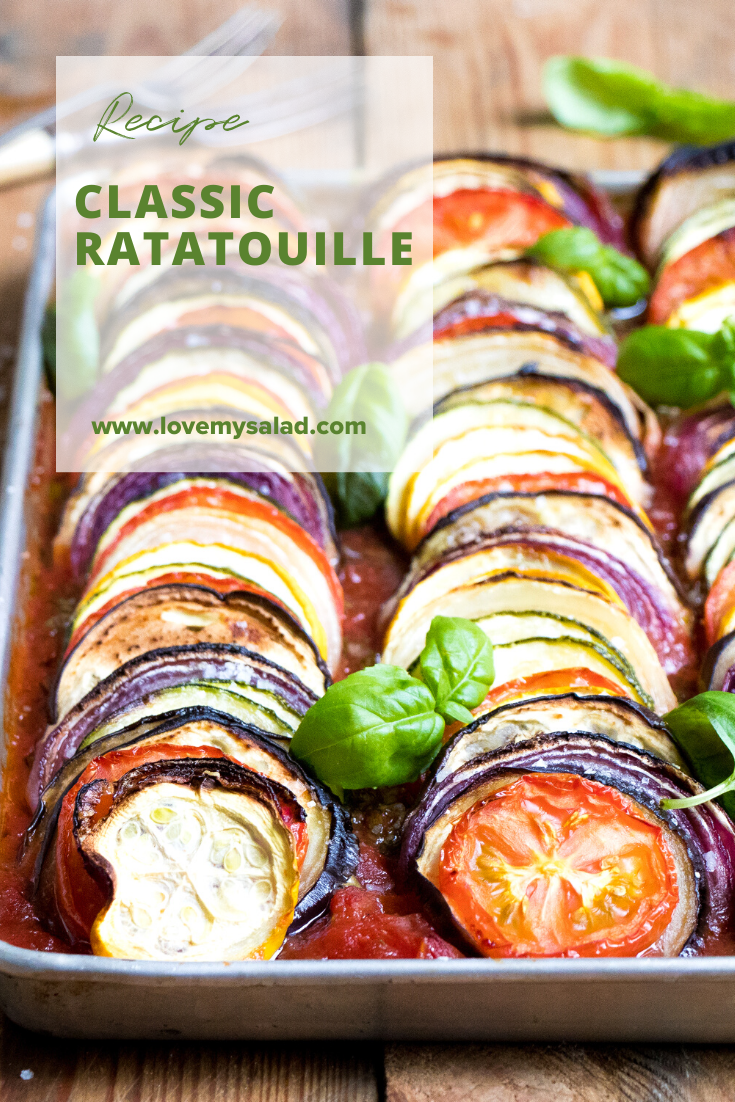 Related salads chosen by others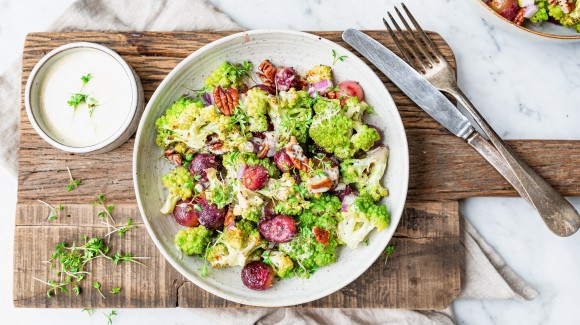 Salad of grilled Romanesco and grapes
Average 3 of 5 stars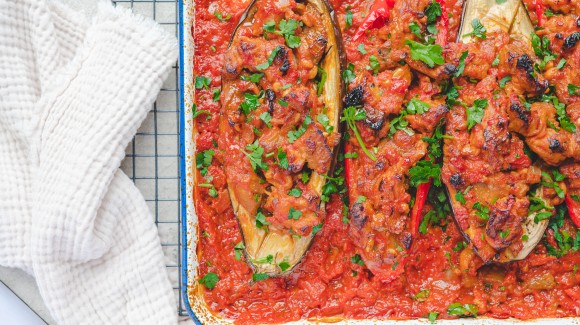 (Oven-baked) stuffed aubergine and pointed pepper
Average 3 of 5 stars
Mini aubergine pizzas with cherry tomatoes, mozzarella and basil
Average 3 of 5 stars