Tasty food doesn't have to be difficult to make. In fact, creating a delicious, healthy meal is easier than you think. Take this one, for instance: this spicy aubergine and French bean stir-fry with rice and black sesame seeds isn't just full of veg, but full of flavours too. That's down to the mega-quick stir-fry sauce of soy sauce, agave, garlic and chili pepper. And this dish is utterly vegan too, so everyone can have some. What more could you wish for?
Each ingredient in this delicious, speedy stir-fry adds its own individual touch: the aubergine gives the dish a bite, the French beans add a mild note of freshness and the black sesame seeds give it crunch. The spicy but sweet stir-fry sauce containing typical Asian ingredients adds the finishing touch. If vegan isn't your thing, or you'd prefer some meat, replace the agave syrup with honey and add some pieces of fried chicken, if you like. It's just as easy and just as quick. Try it!
Preparation
Boil the rice according to the instructions on the pack.
Trim the French beans by cutting off the ends and then chop into pieces. Boil them for 8-10 minutes until just tender. Drain.
Crush or finely chop the cloves of garlic. Remove the seeds from the chili pepper and chop as finely as possible.
Now make the stir-fry sauce by combining the soy sauce, agave syrup, white wine vinegar, garlic, chili pepper and grated ginger in a bowl. Set aside until needed.
Quarter the aubergine and then chop into pieces. Slice the spring onions into rings and separate the white from the green.
Heat some oil in a wok over a medium heat. Add the pieces of aubergine and stir-fry for 5-8 minutes until golden.
Add the white part of the spring onions, the cooked French beans and the stir-fry sauce. Bring to the boil and then turn the heat down low. Simmer until the aubergine is tender.
Serve the spicy aubergine and French bean stir-fry with the rice and sprinkle on some black sesame seeds and the green part of the spring onions to garnish.
Pin the image below to save this recipe to one of your Pinterest boards: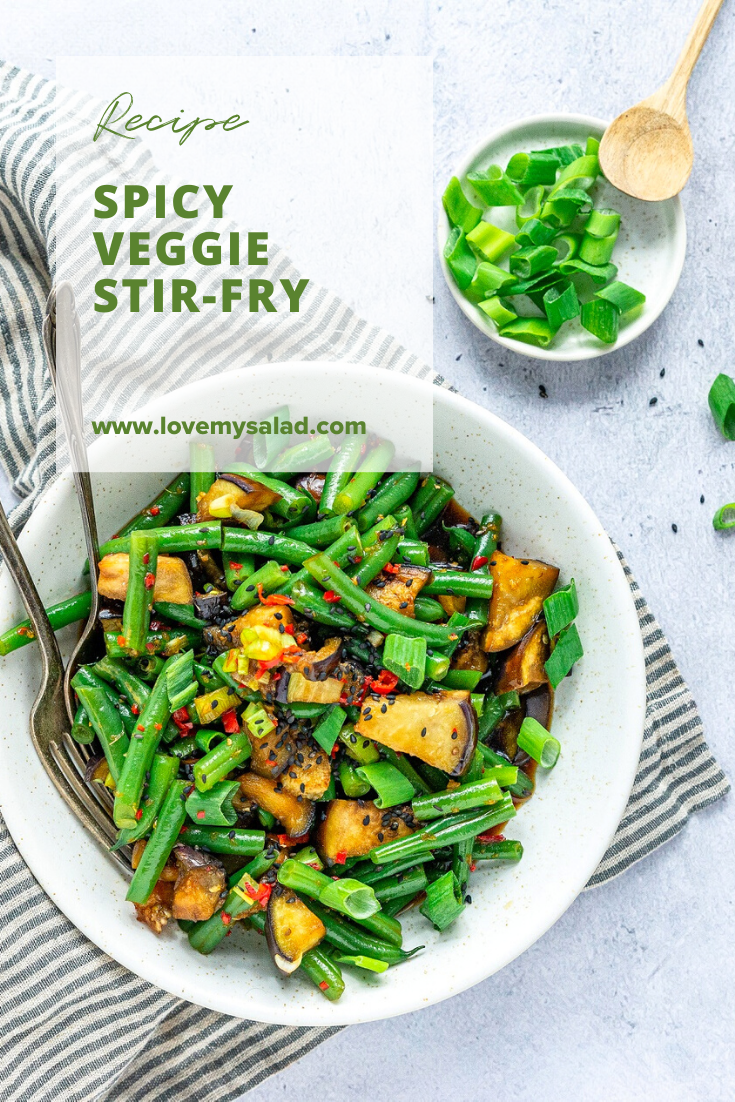 Related salads chosen by others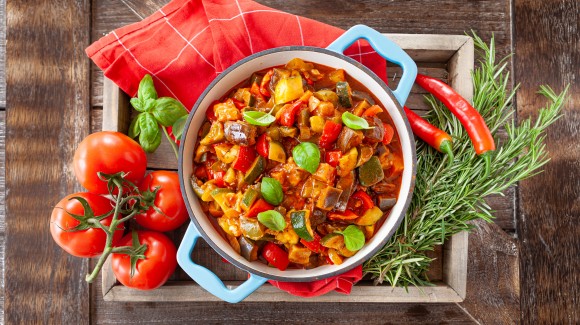 French inspired Ratatouille
Average 3 of 5 stars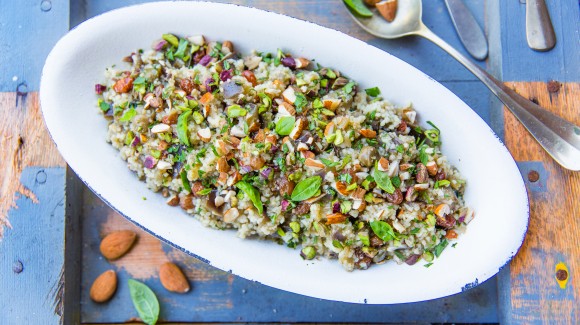 Sicilian couscous salad with aubergine, capers and pistachios
Average 3 of 5 stars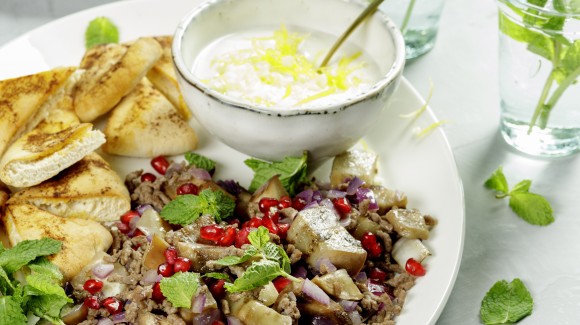 Moroccan stew with aubergine, pitta nachos and yoghurt dip
Average 3 of 5 stars