Quick and easy salad recipe with grilled squid. A dish full of different flavours because of the ginger, garlic, chilli and coriander. The rocket, cuccumber, rocket and tomato make it also very refreshing.
Preparation
Slice open squid tubes and lay flat. Gently use the tip of a knife to score the outside of the squid tubes in a criss-cross pattern. Cut squid into 5cm squares.
Roughly chop 1/3 cup coriander and reserve the rest. Combine chopped coriander with squid with ginger, garlic, chilli, lime zest and oil. Marinate for at least 1 hour or overnight if possible. Combine dressing ingredients in a bowl.
Gently combine the rocket with onion, tomato, cucumber, remaining coriander and dressing in a large bowl, arrrange on a serving platter.
Heat a large frypan over high heat, add enough oil to lightly coat and cook calamari in batches for 1 minute, or until just cooked through. Arrange warm calamari over the salad and enjoy immediately.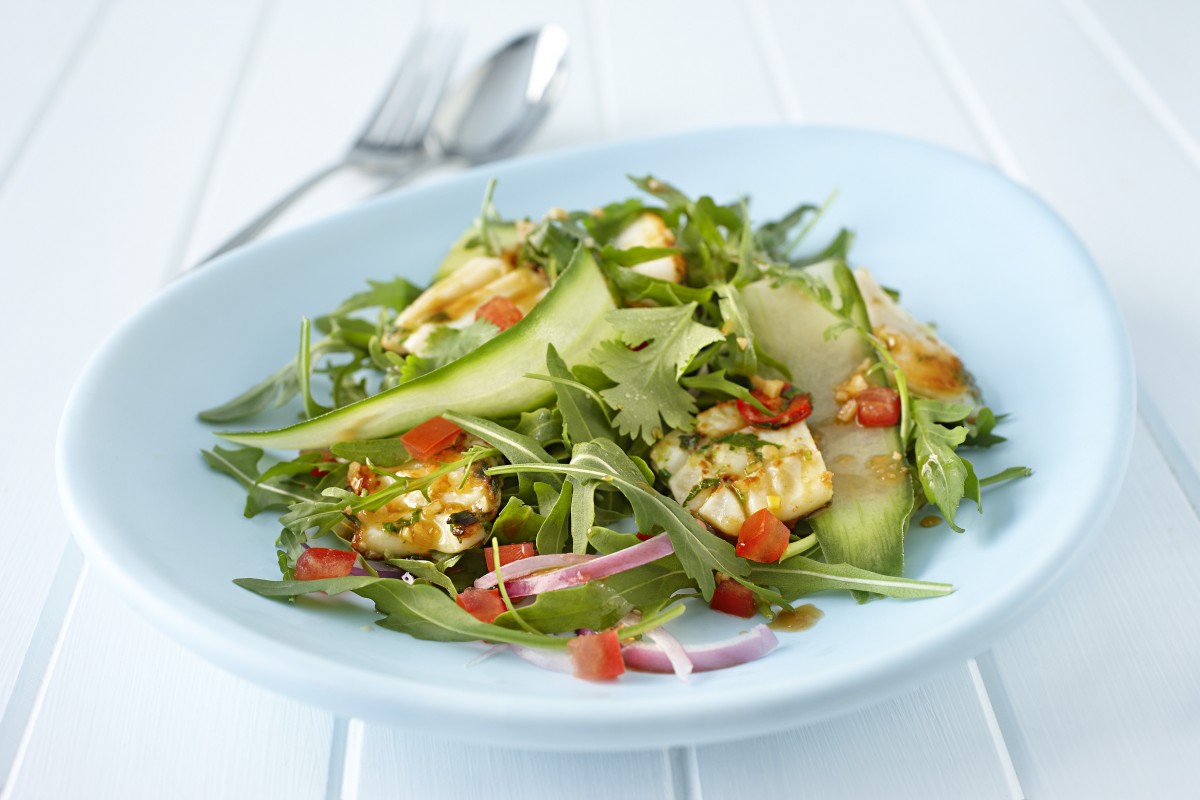 Related salads chosen by others
Tomato salad with sugar snaps, coconut milk and fried onion
Average 3 of 5 stars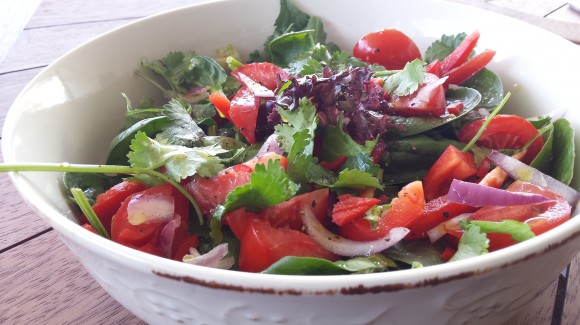 Garden salad with Vietnamese flavours
Average 3 of 5 stars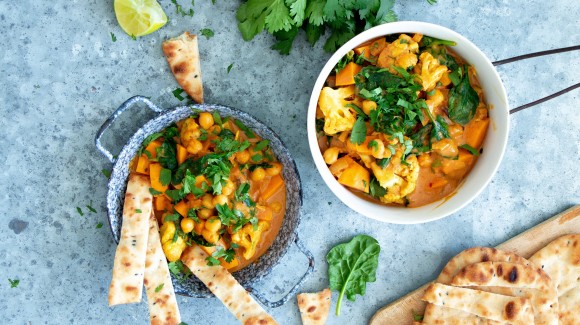 Indian sweet potato curry with cauliflower, chickpeas, and spinach
Average 3 of 5 stars