Today I present my Spanish salad, which is super, super Spanish :) This is a very simple salad but with the very intense flavours of my Iberian homeland. It has the basic components of a good Iberian dish: fresh tomatoes from Almería (where I was born and where I currently live, in the south of Spain), Serrano or Iberian ham, black olives and a good extra virgin olive oil marinated with garlic and fresh basil.
This is a very Mediterranean salad, colourful and very fresh (long live Mediterranean salading!!), and hey, also very visually appealing. I presented it in individual portions in small glasses or bowls with a vertical crispy ham which looks super elegant.
Making the crispy ham is very simple, and gives a touch of class to the super cool salad. The best way to make the ham crunchy is to roast it in the oven or microwave it.
I hope you enjoy my Spanish salad with crispy Iberian ham :)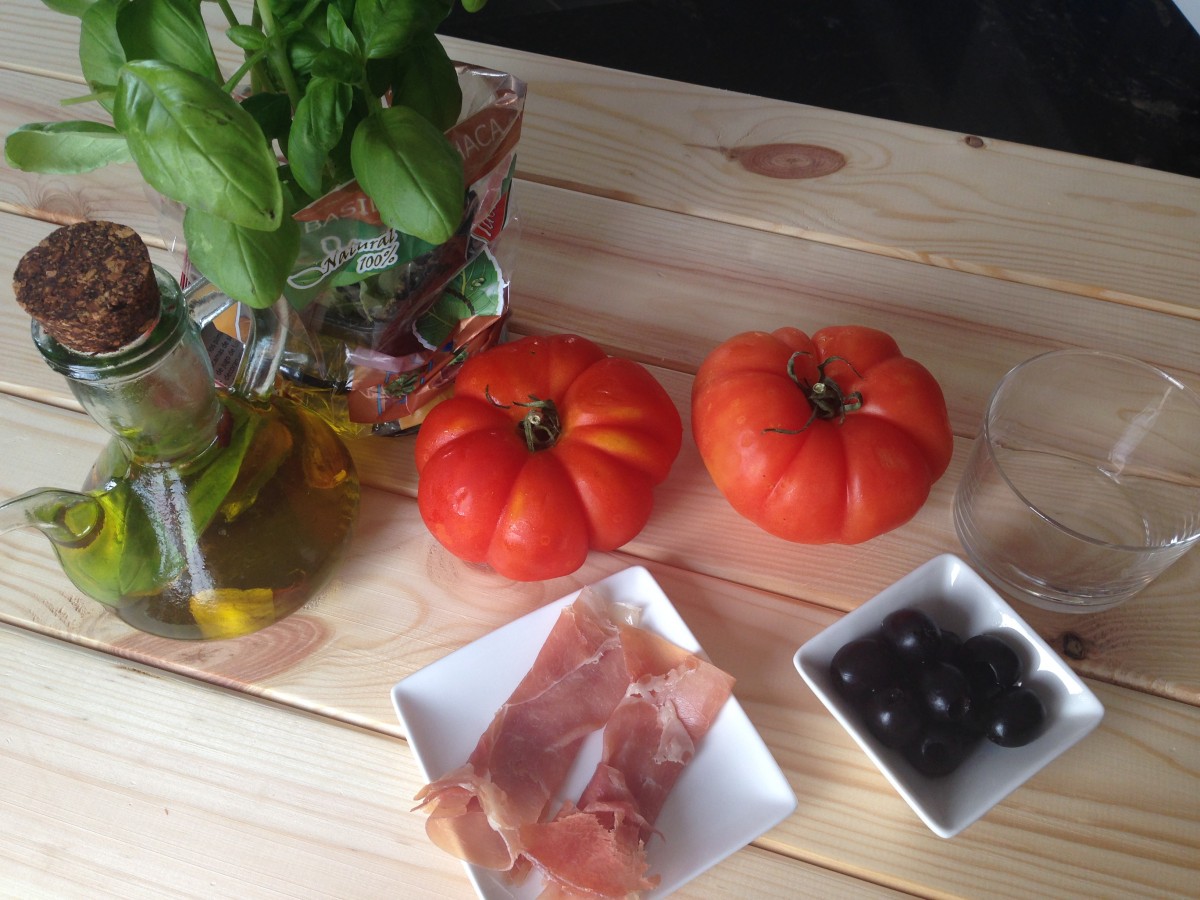 Preparation
1. Place the ham slices on a plate lined with paper towels, and also cover with paper towels to absorb the moisture.
2. Heat in the microwave for 1 1/2 minutes at high power until crispy.
3. Set aside a piece of crispy ham to garnish each serving of salad, and grind the rest in a mortar and pestle until finely crushed.
4. Cut the tomatoes into small pieces and slice the black olives.
5. On a plate or serving cup (for individual servings) place the tomato, olives and crispy ham "powder".
6. Having let the olive oil marinate with a clove of garlic, a little salt, and a few fresh, finely chopped basil leaves finely chopped, remove the garlic clove and pour the basil vinaigrette over the salad.
7. Garnish with a piece of crispy ham, placed vertically in the salads.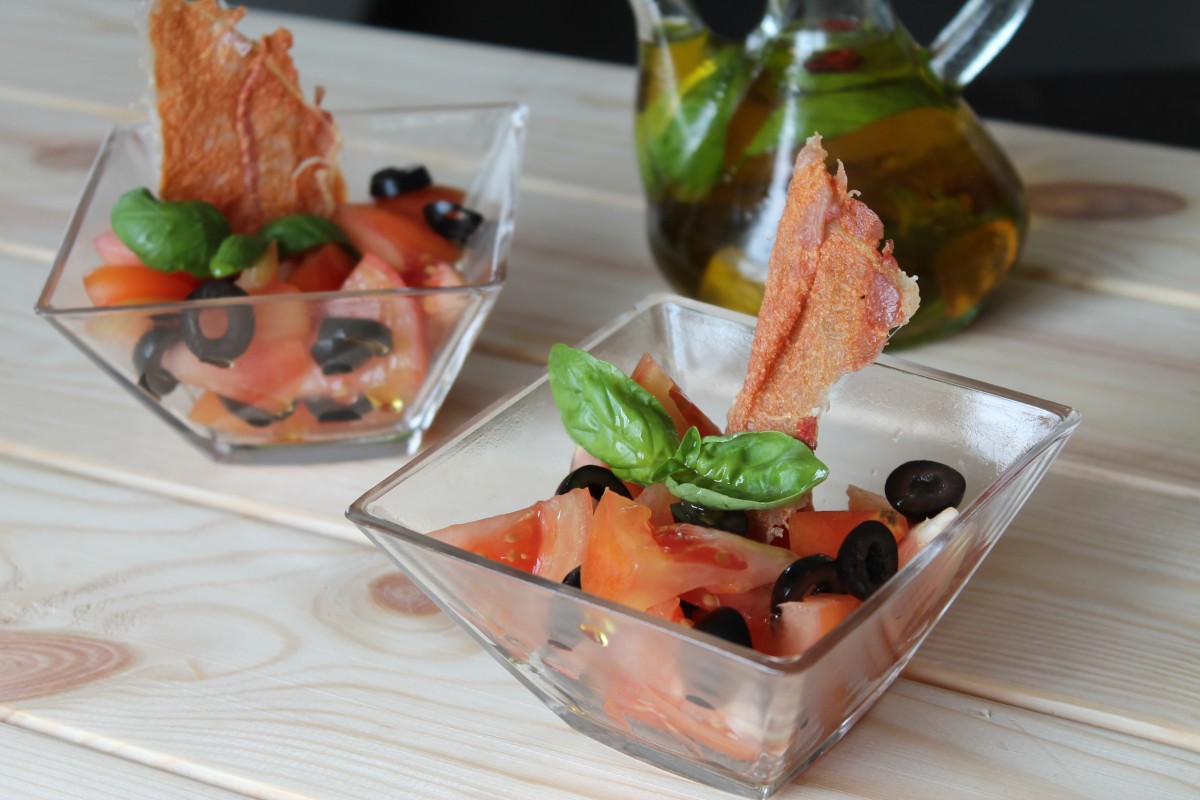 Tips from the author
This salad does not need too much salt as the ham is already salty enough.
You can also make the crispy ham by baking in the oven for 10 minutes at 180°C.
If you do microwave with paper towels, make sure you peel off the paper towel right away, because they often can get stuck to the ham.
Related salads chosen by others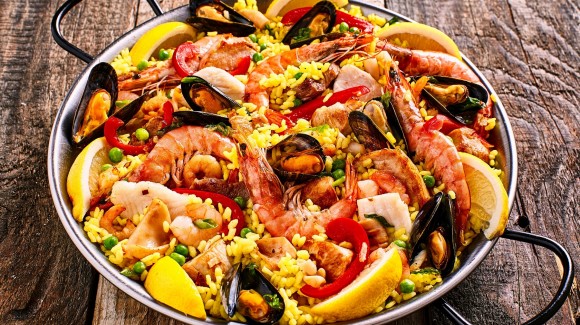 Spanish paella
Average 3 of 5 stars
Spanish style chorizo and tomato salad
Average 3 of 5 stars
Quinoa salad with capsicum, tomato, cucumber and fresh mint
Average 3 of 5 stars