The leaves of a small cos lettuce are great to use for serving a salad or this Pad Thai. It will add some extra freshness and bite to it. And of course it looks very stunning!
Preparation
Cook the glass noodles according to the instructions on the packet. Rinse under cold water. In the meantime, grate the carrot. Chop the spring onion into thin rings and finely chop the chili pepper. Grate the green rind of the lime and then squeeze the lime to obtain the juice.
Heat the coconut oil in a frying pan or wok. Add the glass noodles and mix in the chili pepper, lime juice to taste, fish sauce, paprika powder and tamarind paste. Push the noodles to one side and then add the eggs, stir-frying them until they are cooked. Then add the carrot, spring onion, bean sprouts and lime zest. Remove from the pan and leave to cool a little.
Remove 8-10 nice big leaves from the cos lettuce. Coarsely chop the coriander. Fill the whole leaves with the noodles, then sprinkle the peanuts and coriander over the top.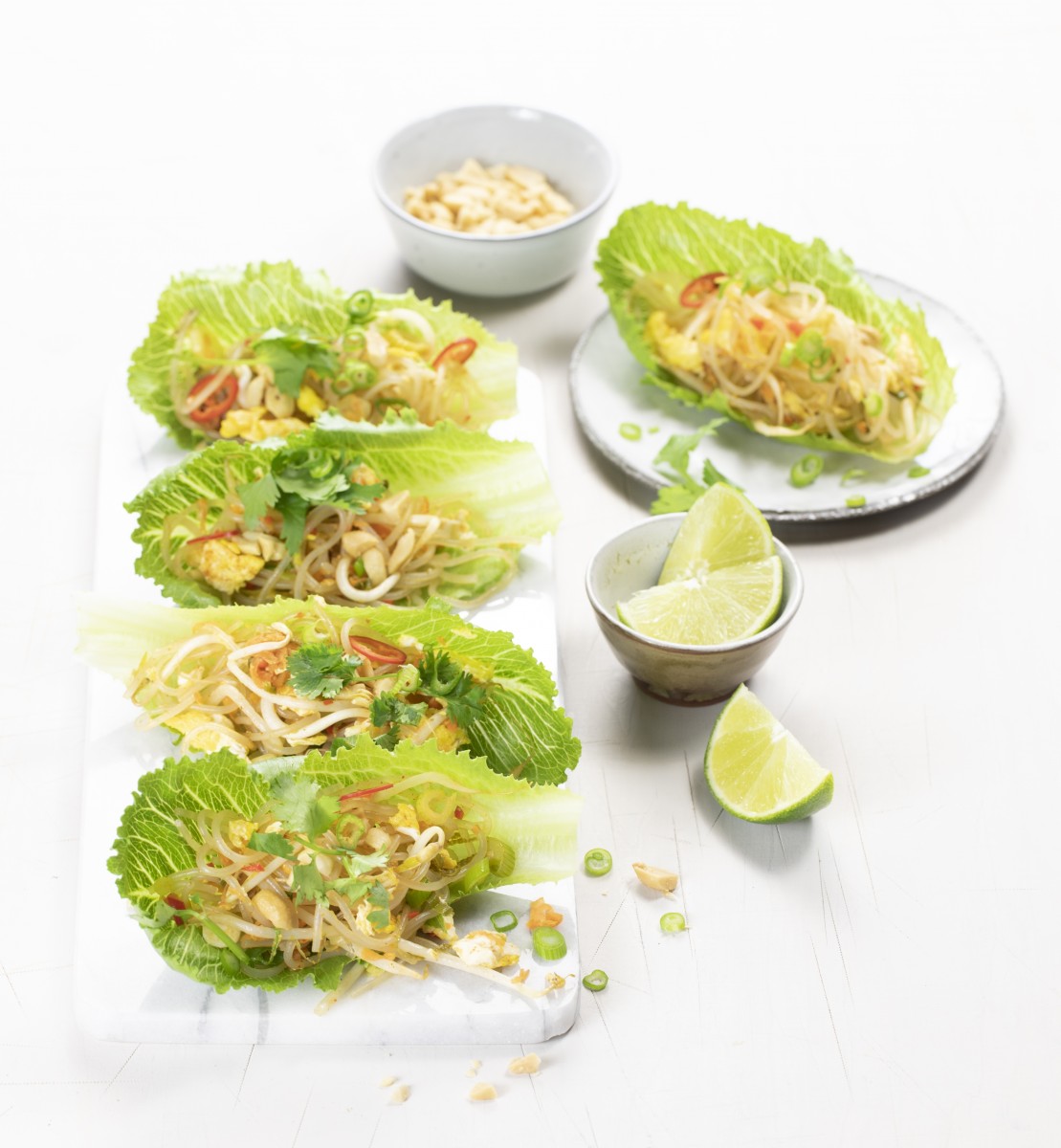 Tips from the author
Serve the filled leaves on a piece of a banana leaf.