This time of year I use strawberries in almost all of my salads. I make lots of combinations with my salads, but I like to add seasonal produce, and the strawberry and pear give a sweet touch to salads and contrast to the acid vinaigrette, bitter endive leaves and crunchy nuts. Believe me, it is a very good idea to add fruits to your salads;)
I usually add leftovers that I have in the fridge. It's great with smoked salmon, and also with pieces of roasted chicken breast with spices (rosemary, thyme, oregano ...).
To top off this delicious salad, we will make a delicious honey and mustard vinaigrette.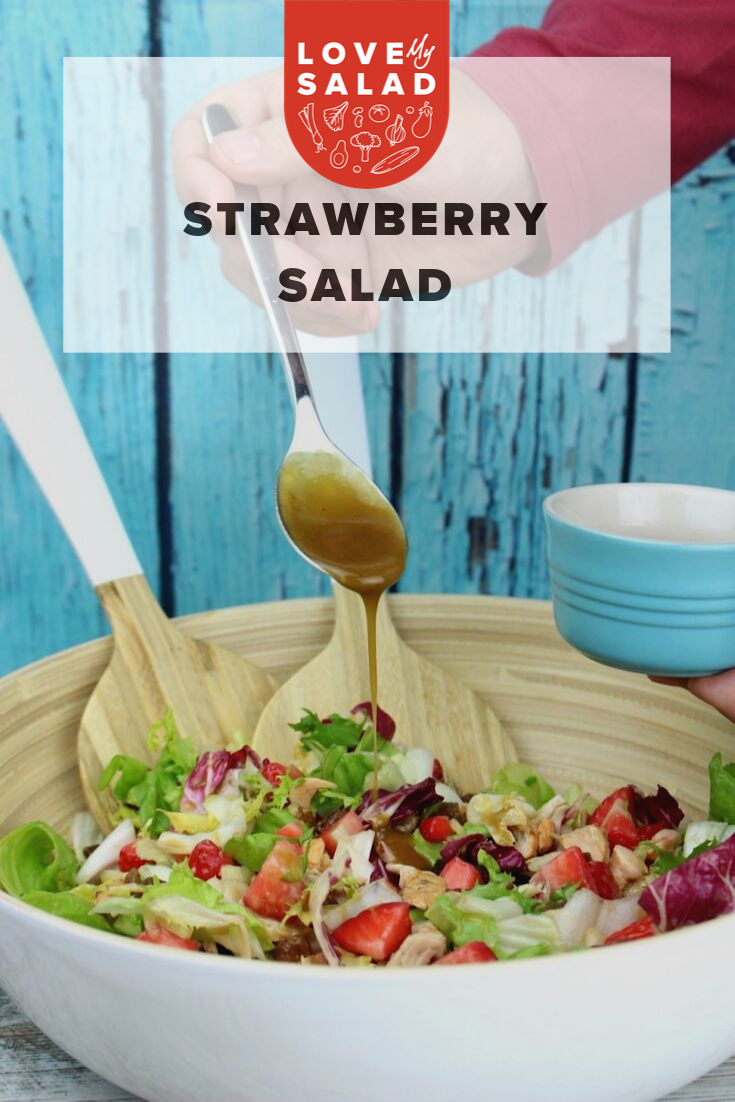 Preparation
Cut the strawberries in halves, the pear in cubes and cut the chicken in nice small chunks.
Add the salad leaves, strawberries, pear and chicken and the dried fruits to a salad bowl and toss gently.
Prepare the vinaigrette, by mixing the salad ingredients into a smooth dressing.
Add the dressing to the salad when serving.
Tips from the author
Instead of chicken add some smoked salmon.