We are confident that you will love this fresh and delicious salad. Salanova® is a name that means freshness, speed, ease of preparation and unparalleled taste. Just "one cut" and the salad is divided into numerous small, ready-to-eat leaves.
Preparation
1. Cut unpeeled apples into small pieces. Combine apple with celery, Salanova leaves and smoked chicken in a bowl.
2. Whisk olive oil and vinegar and mustard. Season to taste with pepper and salt. Sprinkle salad with walnuts to finish. For extra flavour lightly pan-fry nuts without oil for 3 minutes.
Tips from the author
You can use turkey instead of chicken.
Related salads chosen by others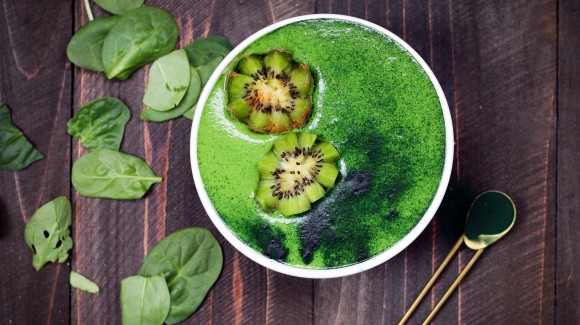 Green smoothie bowl
Average 3 of 5 stars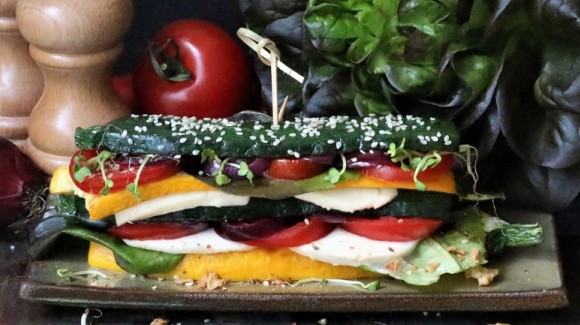 Grilled zucchini burger with lettuce tomato and mozzarella
Average 3 of 5 stars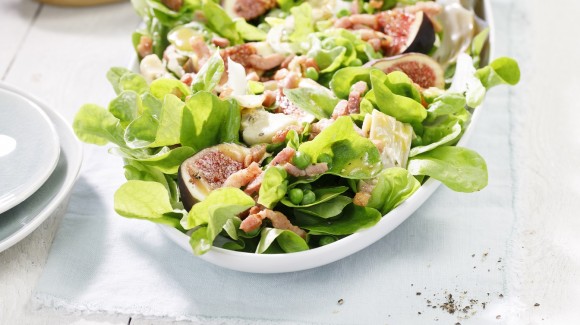 Fig salad with bacon and peas
Average 3 of 5 stars