This creamy carrot soup relies on simple and inexpensive ingredients. With a hint of ginger, orange and coconut milk, you will be surprised by the great flavours.
Preparation
Heat the oil in a soup pan. Fry the onion until transparent, add the ginger and garlic and fry for about 2 minutes, then add the carrots. Fry for a further 3 minutes, then add the vegetable stock and the coconut milk.
Bring to a boil and simmer for 15 to 20 minutes until the carrot is soft.
Puree the soup with a hand blender or in a food processor. Stir in the orange juice and season with salt and pepper.
Divide the soup among the plates, drizzle with whipped cream and garnish with fresh herbs.
Tips from the author
If you like to spice up your creamy carrot soup, then check out this nice spicy carrot ginger soup.
Related salads chosen by others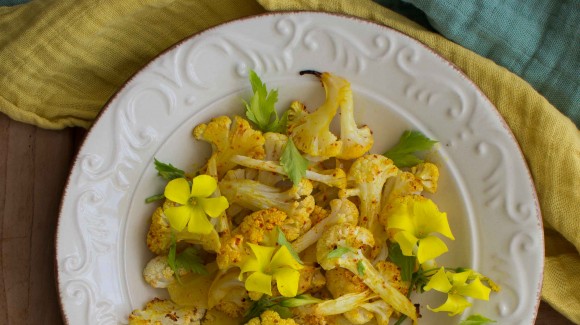 Simple summer cauliflower
Average 3 of 5 stars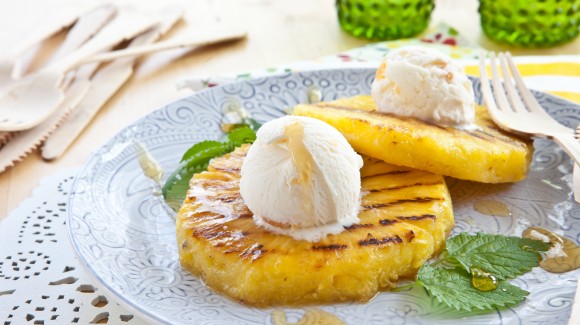 Caramelized grilled pineapple
Average 3 of 5 stars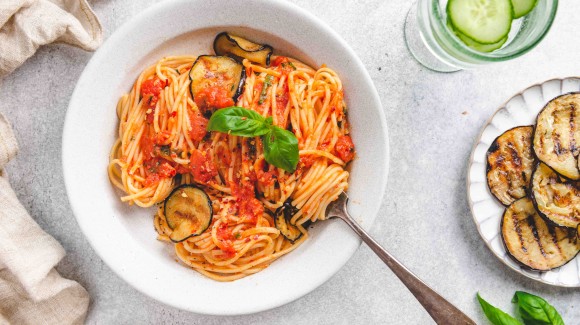 Pasta Alla Norma with Grilled Aubergine
Average 4 of 5 stars