Tomato, mozzarella and basil, a savory combination with beautiful colours. This snack is a success at barbecues and can be prepared in a moment.
Preparation
Cut the tomatoes in half. Take one of the skewers and thread them alternately with a half tomato, a mozzarella ball and a basil leaf. Mix the balsamic vinegar, the olive oil, the salt and pepper in a bowl. Put the skewers on a plate and sprinkle the dressing over them. Enjoy!
Tips from the author
This recipe makes 4 kebabs.
Related salads chosen by others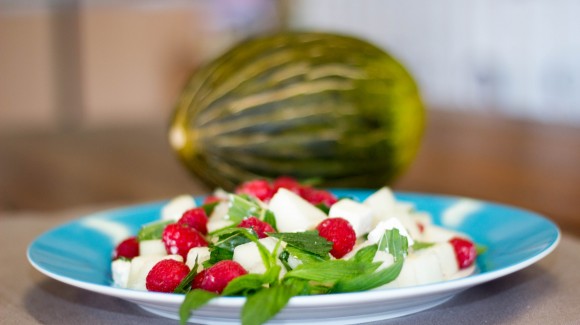 Piel de sapo melon salad with raspberries, mint and feta
Average 3 of 5 stars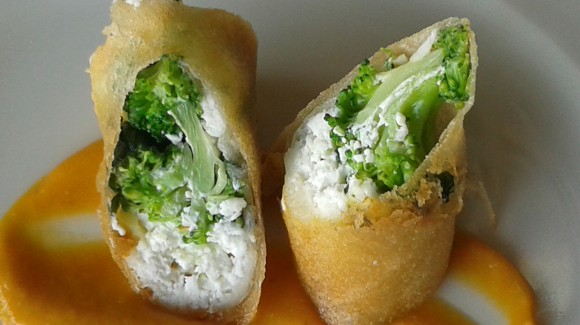 Bric broccoli, spinach and goat cheese
Average 3 of 5 stars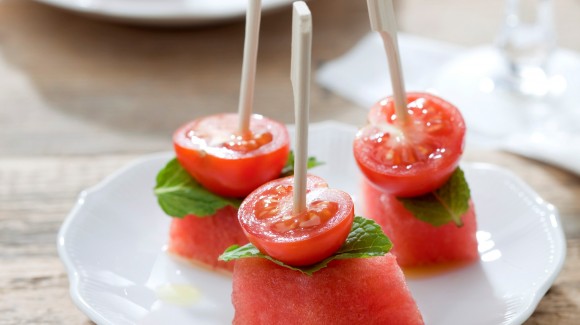 Cherry tomato and watermelon tapas (cocktails)
Average 3 of 5 stars