Using cauliflower rice instead of regular rice is a good way to reduce your carbohydrate intake. This sweet-and-sour salad is a tasty treat at any time of the year, and it can even hold its own as part of a festive dinner, with grilled pumpkin, slivered almonds and pomegranate seeds.
Preparation
Preheat the oven to 180 degrees.
Cut the pumkin in small chunks, chop the onion and mix both with 1 tablespoon of olive oil.
Cover a baking tray with a baking sheet and grill the pumkin and onion for 30 minutes.
If using a food processor, cut cauliflower into small pieces and use the grater attachment to grate the cauliflower into rice.
Mix the pumpkin, onion, parsley, apricots and dried tomatoes in a salad bowl.
Next add the cauliflower rice, pomegranate seeds, lime juice, 2 tablespoons of olive oil and bring to taste with salt and pepper.
Serve with the toasted almonds.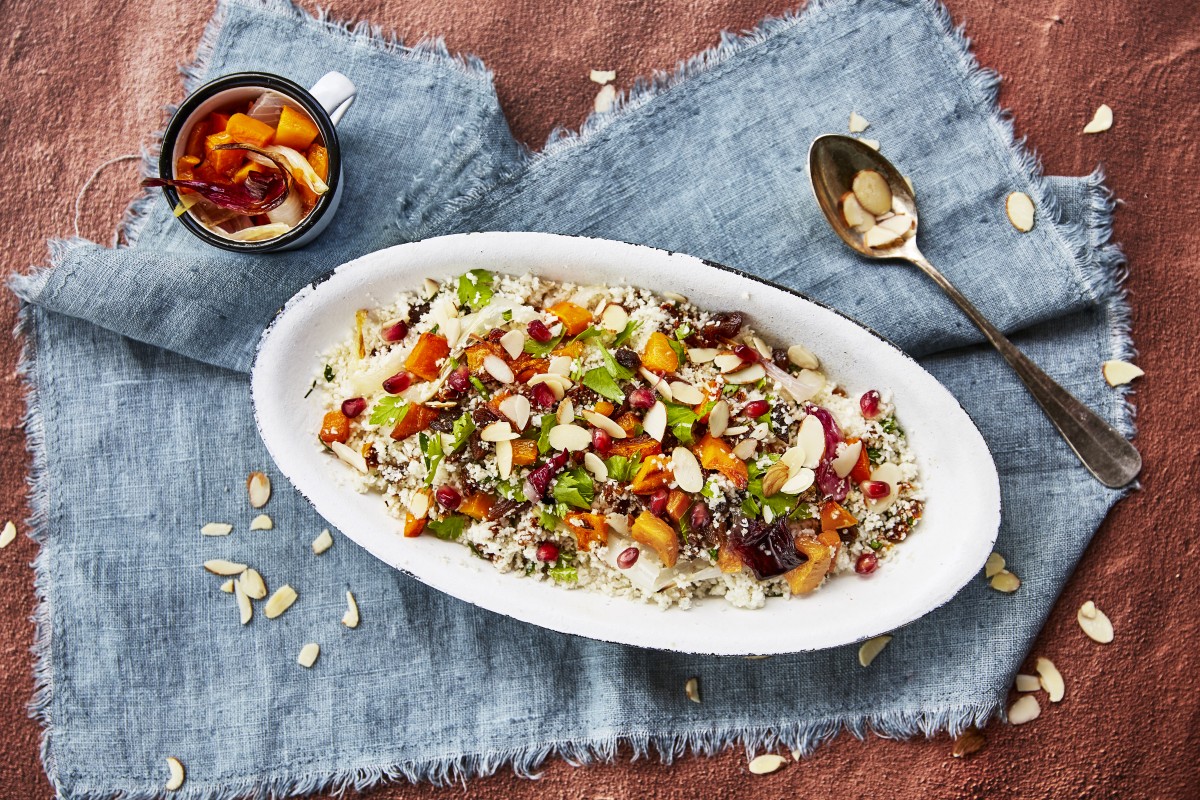 Related salads chosen by others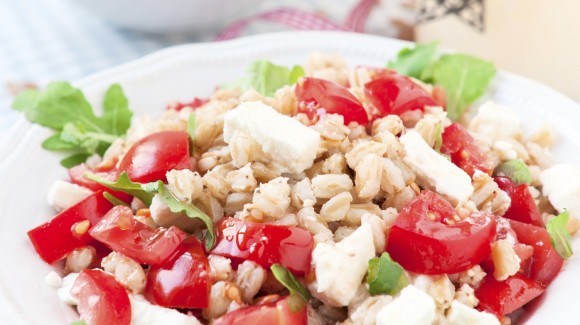 Spelt salad with cherry tomatoes and fresh feta cheese
Average 3 of 5 stars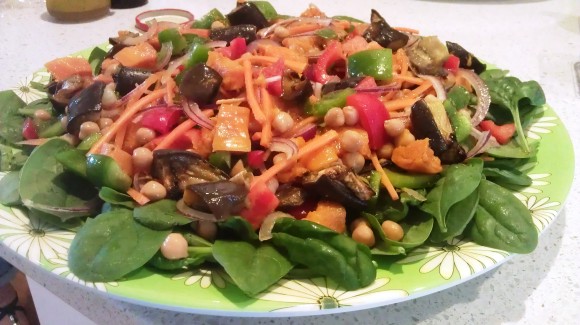 Roasted pumpkin, eggplant and chick pea salad
Average 3 of 5 stars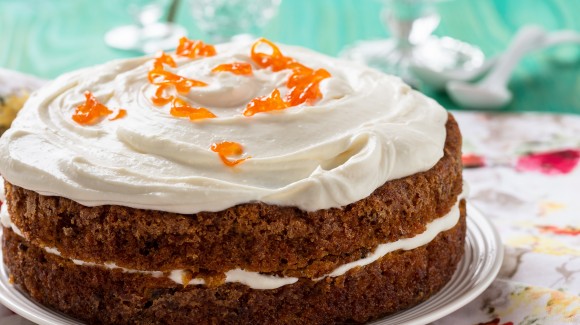 Carrot cake with lemon mascarpone icing
Average 3 of 5 stars