Red cabbage steak with apple and warm grape sauce. Traditionally roulade, turkey or other meat dishes are served as a main course during the holidays. I thought it was a nice challenge to come up with a festive and delicious vegetable dish as a main course, which also allows us to seduce the carnivores...! The red cabbage in this dish is prepared like a steak, first marinated and then roasted in the oven. With the other ingredients, apple and warm grape sauce it becomes a real taste sensation! Delicious with creamy mashed potatoes for example.
Preparation
Preheat the oven to 200 degrees.
Remove the outer leaves of the red cabbage and gently cut the cabbage into 2 cm thick slices. Cut the apples into slices. It's a good idea to keep the apple stalk. So, you use all the apple slices you cut.
Place the slices of red cabbage on a baking tray with baking paper.
Mix the olive oil with the balsamic vinegar, sugar and cinnamon. Coat the red cabbage steaks on both sides with this. Let it soak in for a moment. The apple only needs to be coated with some olive oil.
Bake the steaks and apple slices in the oven. Remove the steaks and apple slices after 15 minutes. Set the apple slices aside. Turn the red cabbage steaks and put back in the oven for another (maximum) 15 minutes.
Meanwhile, prepare the dressing sauce. Heat the balsamic vinegar along with the honey. Add the grapes to this so that they warm up evenly. Not too hot and certainly not too long, otherwise the grapes burst open.
Remove the red cabbage steaks from the oven and gently scoop them on to a serving dish. Place the apple slices between and around the red cabbage steaks.
Then pour the dressing sauce over the dish.
Then add the roasted and chopped hazelnuts. And finally sprinkle some fresh thyme and freshly ground pepper over the dish.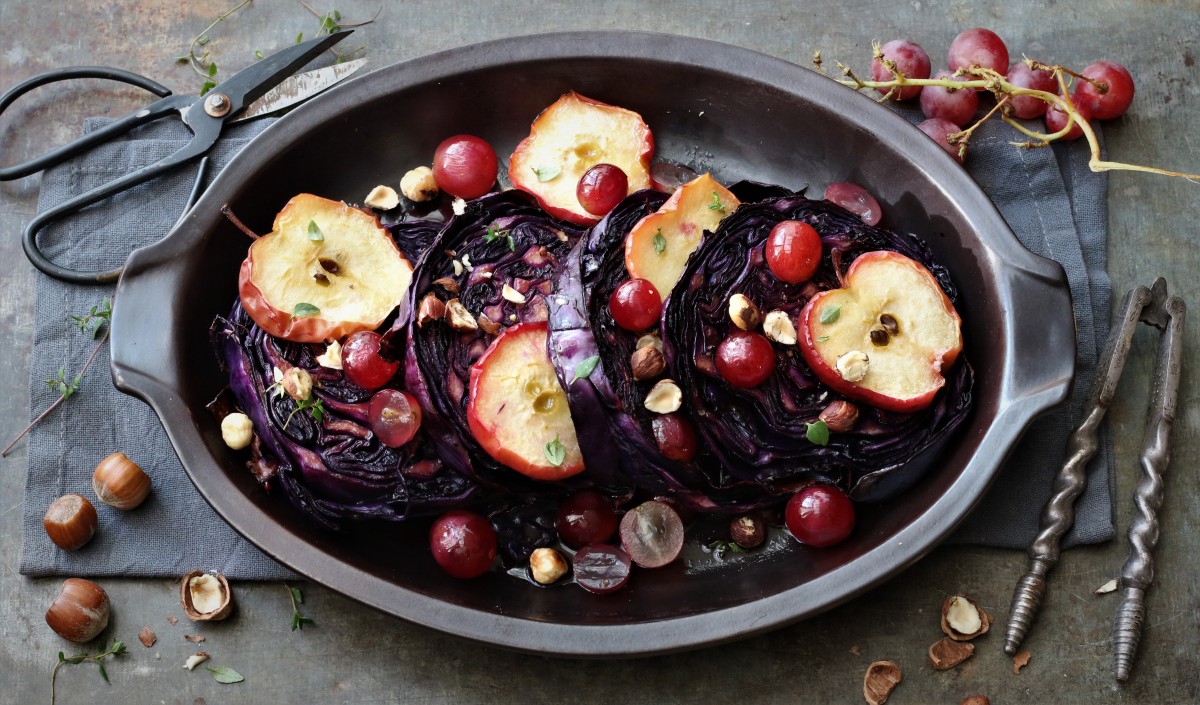 Related salads chosen by others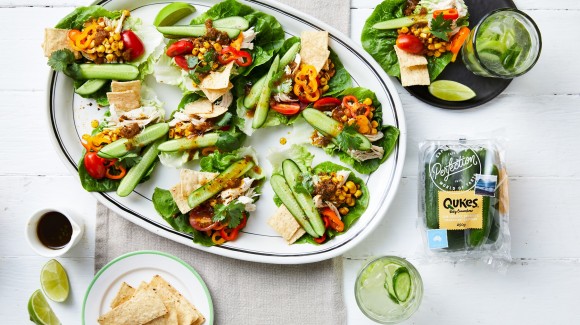 Qukes® baby cucumbers nachos lettuce cup platter
Average 3 of 5 stars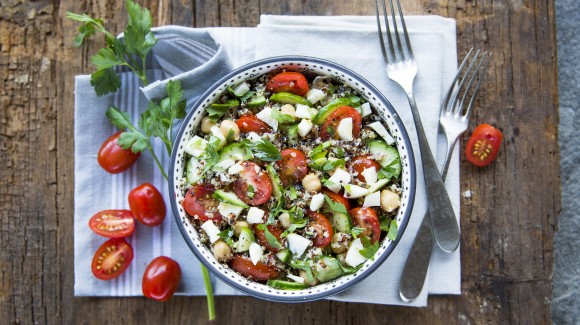 Quinoa with chickpeas, cucumber, tomato, and parsley
Average 3 of 5 stars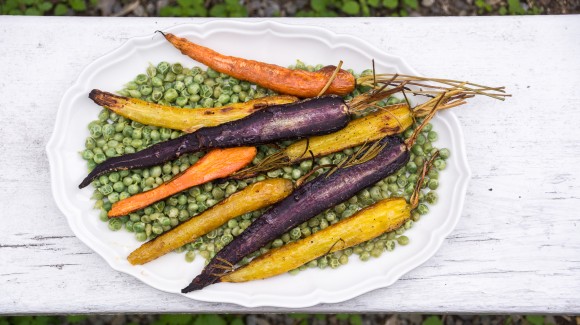 Grilled colourful carrots with steamed peas
Average 3 of 5 stars