A shrimp salad with an Asian twist, combined with peppers, garlic, avocado and lettuce. Fresh, spicy and full of flavour!
Preparation
Start with baking the shrimps in olive oil with garlic, chilli pepper and a little salt and pepper, bake untill they become pink.
Wash And dry the lettuce and gently take of the leaves. Cut the avocado into thin slices, dice the peppers and spring onion into very thin rings.
Mix the vegetables with the lettuce and transfer to plates. Garnish with the shrimps and dill and season with dressing.
Related salads chosen by others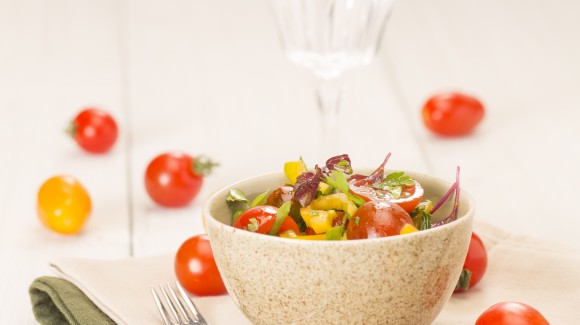 Thai inspired tomato salad
Average 3 of 5 stars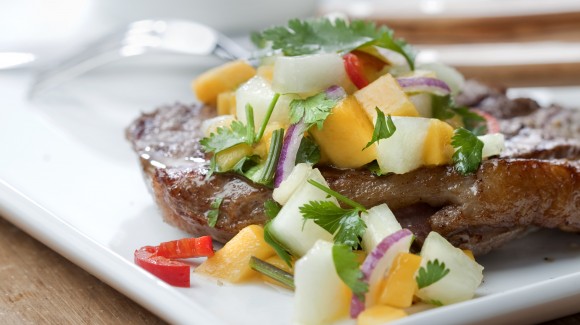 Chilean spicy melon-mango salsa
Average 3 of 5 stars
Wild rice salad with mango and tomato
Average 3 of 5 stars