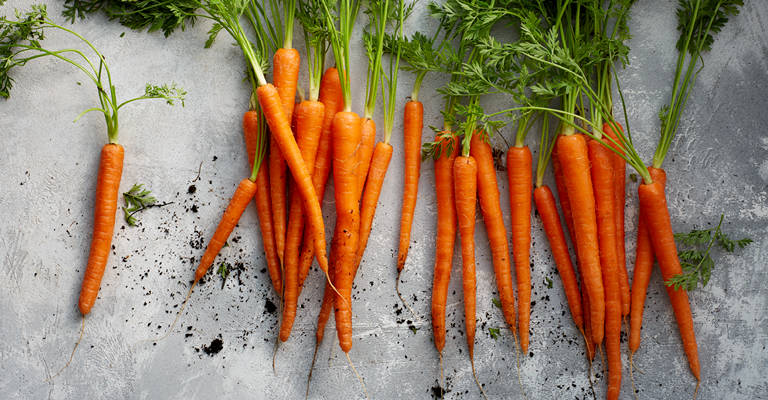 Childhood memories harvesting goodness
Growing up on the family vegetable farm meant food was always harvested fresh and prepared with loved ones. It was just our lifestyle.
Sharing played a major role in our childhood. Meals were enjoyed with whoever happened to be with us at that time and there was no way to avoid a meal jam-packed with salad or vegetables even if you were just popping in for a quick visit.
There was always laughter at harvest time and the occasional flying vegetables that seemed more like torpedoes, courtesy of my brothers. The smelliest were the rotten capsicums left over from the last harvest and it didn't matter how many times I washed the remnants off, the smell lingered! The young, hard, green tomatoes were the most painful – not just on impact but also the trouble we'd get in from Dad who wasn't happy that his expectant crop was spent on child's play! Our collective target was the kids next door who hooned around on their motorbikes while we picked crops during our 'holidays' and 'weekends'. We'd hide in the grass with our 'ammunition' and 'fire' as they roared past.
Before school my mum would wake us up early to harvest the crops and if we were hungry we'd simply eat whatever was on the farm.
I thought my upbringing was quite normal, but observing what children eat now, I realise my access to fresh food, and flying torpedoes, isn't the norm. I read in the National Health Survey (2014-15) that only 5.4 percent of children aged between 2 - 18 met the consumption guidelines recommended for serves of vegetables. On average Australian children consume only 1.9 serves of vegetables every day, but they should be consuming 5 – 6 serves per day.
As I reflect on my childhood I'd like to be part of the culture shift that makes my 'un-normal' the new normal for kids these days. So, how do we make it easy to incorporate vegetables into our fast paced lives?
Simply start.
When visitors pop in, create and enjoy a few snacks together. It's a fun way to catch up with a drink or two. Some of my favourites include sliding sweet snack-sized tomatoes, fresh basil leaves and mini boccocini balls on toothpick. Or, cube a rockmelon and wrap the pieces in ham or prosciutto.
Add marinated roasted vegetables to a platter and serve.
Dip crunchy baby cos lettuce leaves into authentic Greek tzatziki dip. Substitute crackers with cucumbers, carrot and celery sticks. Whip up a few dips such as baba-ghanoush, basil pesto with cashews , and roasted pumpkin hummus. Extra dip is lovely on wraps, sandwiches, burgers or even on steaks, and a dip will keep in the fridge for a few days if it's not immediately gobbled up!
It's so easy to get a little more goodness into our day by simply swapping in veggies. So gather your friends and create with the kids – let's work on cultivating goodness. I hope to share lots more ideas through Love My Salad so feel free to check out my other recipes.