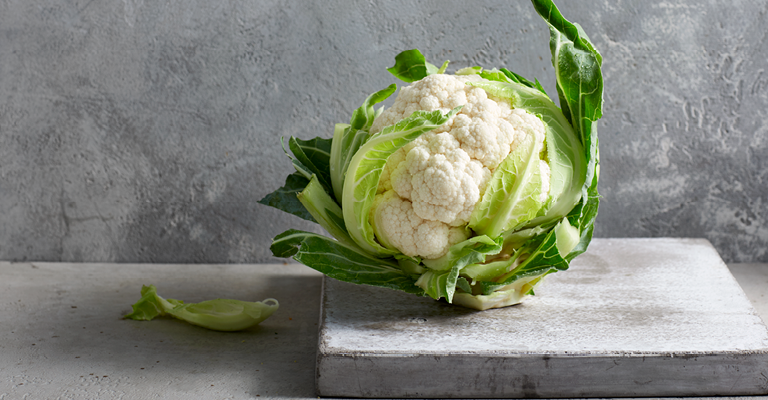 A growing community for lovers of fresh seasonal produce
A passion for fresh produce and small business are the drivers for Karen and Thoang Trinh, who are building a community of fruit and vegetable lovers through an initiative that brings locally-grown and wholesale produce to the doorstep of Victorian residents.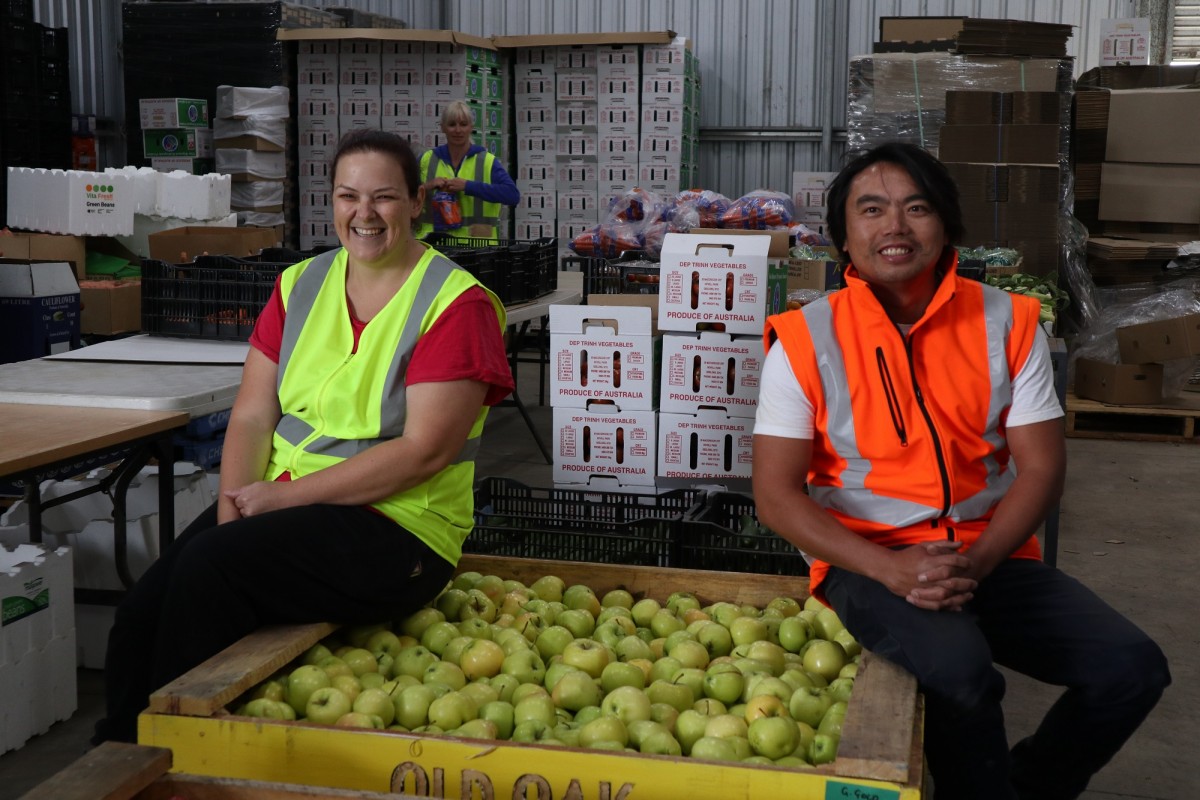 Three years ago, Karen and her friends started buying in bulk to feed their large families.
"There were 10 of us friends and we all had four or more kids, so we started putting in money together, buying bulk fruit and vegetables for our families and dividing it into our own baskets," Karen explains.
Through word of mouth, the demand for the baskets grew outside of the group and Karen now manages the distribution of up to 250 fruit and vegetable boxes throughout the Geelong area, west of Melbourne, Victoria, each fortnight.
The packing and distribution is headquartered from Karen and Thoang's farm, Dep Trinh Vegetables, in Lara.
"My dad was a fish monger in Vietnam before coming to Australia in 1985," Thoang says.
"There were no farms in this area when dad started growing Asian vegetables. When he retired in 2006, we bought the farm and now grow tomatoes, cherry tomatoes (Mia's Medley Mix), cucumber and eggplants."
In addition to stocking the baskets with produce grown from their own farm, Thoang sources vegetables from his brother's farm, as well as the other local growers and the Melbourne Wholesale Markets.
"We try to stick to what's in season and get vegetables that complement each other – for example if lettuce is going in the box, we'll add some tomatoes and cucumbers so people can make a salad. We have recipes in our Facebook group to help everyone with ideas," Karen says.
"In the group there will be discussions about various vegetables. Someone will get an Asian vegetable and ask, 'What's this? What do we do with it?' And everyone will make suggestions, share recipes and help each other - it's really good."
It's a supportive community that comes together to make the baskets successful. Every fortnight volunteers gather in the Trinh's shed to pack the baskets. Once the Trinh's deliver the baskets to various collection points around Geelong, volunteers manage the collection.
"If someone has a day off work they'll volunteer to give us a hand packing, and we have regulars who come every fortnight. Everyone loves it, we're around friends and Thoang and I supply lunch and encourage them to take home any surplus stock."
The family affair sees Karen's 12-year-old daughter helping with the initiative too.
"People can come to the farm to collect their box and Mia loves serving the customers."
Karen and Thoang have linked up with other small businesses so that when customers come to collect their boxes from the farm, they can also stock up on eggs, fresh milk and other condiments.
"A few of our customers have their own products that they sell at market such as sauces, chutney and fermented vegetables, so we also sell those. It's a community, we all help each other," Karen says.
The baskets include a 'Couple's basket' of fruit and vegetables, as well as a large fruit basket and a large vegetable basket. At each collection site there is a 'swap box' where the customer can swap out a lessor-favoured item for something else.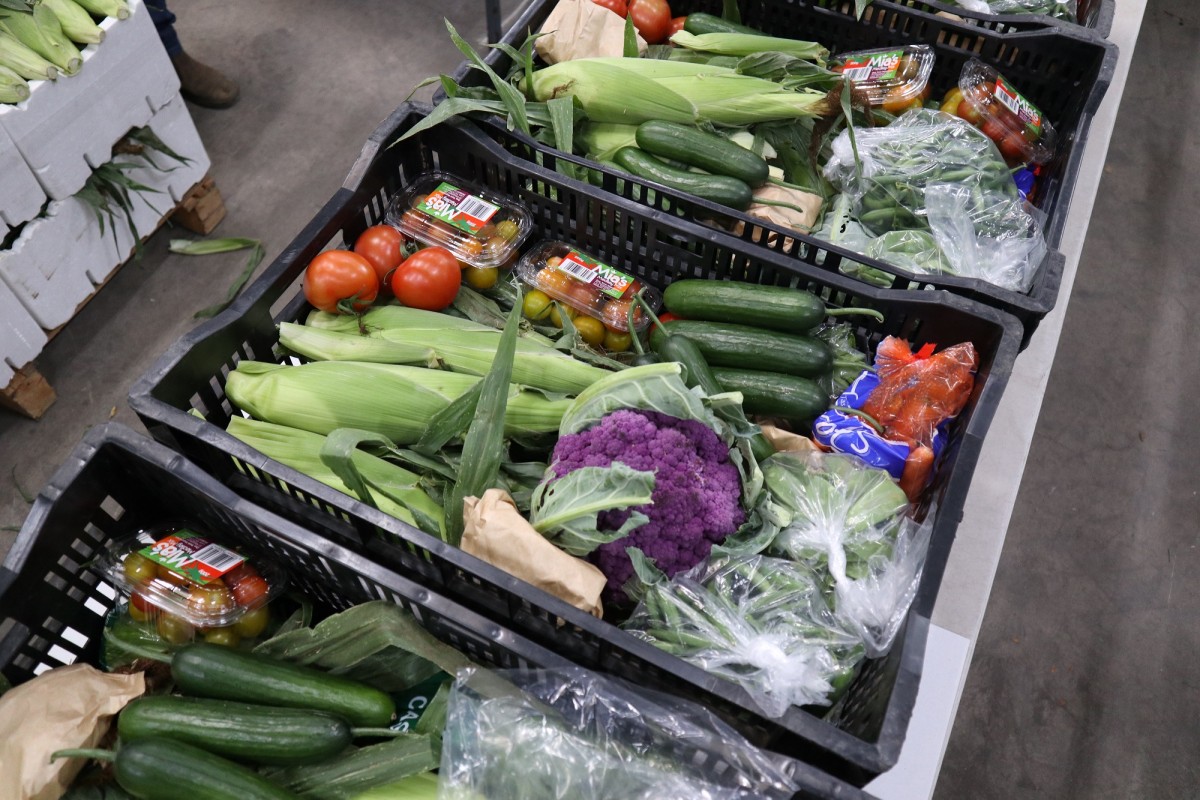 The baskets are reusable and on a swapping system, or customers can purchase environmental bags that have been made by Thoang's family in Vietnam.
After three years of coordinating the baskets, Karen says the project shows no sign of slowing down.
"Everyone is saving money, getting beautiful produce and meeting friends along the way."
Visit the ourfarm2U website for more information.