Learn how to make traditional Greek Tzatziki sauce. A cool and refreshing homemade sauce made with yoghurt and cucumber. Serve with Greek Gyros, as a dip or salad dressing, with wraps, baked potatoes, grilled meat or fish. The possibilities of tzatziki are endless.
Preparation
Making Tzatziki is so easy:
In a blender, combine yogurt, cucumber, olive oil, lemon juice, salt, pepper, dill and garlic.
Process until well-combined.
Transfer to a separate bowl, cover and refrigerate for at least one hour for best flavour.
Related salads chosen by others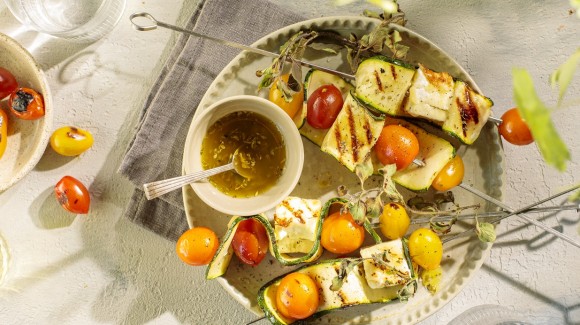 Greek skewers of courgette, tomato & feta
Average 3 of 5 stars
Hummus, a middle-eastern classic
Average 3 of 5 stars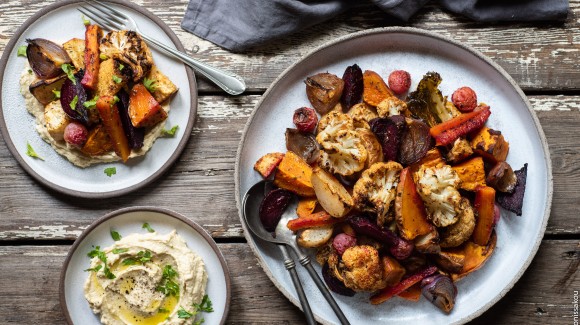 Oven Roasted Winter Ratatouille aka Winter "Briam"
Average 3 of 5 stars