These witlof boats would work great as a dinner party or as a tasty snack with a good glass of red wine.
Preparation
Boil the lentils in water, together with the cumin, kurkuma and salt for about 15 to 20 minutes.
Na de 20 minuten zet je het vuur uit en laat je het linzen mengsel 10 minuten afkoelen.
Leave to cool for 10 minutes.
Put the lentils and the rest of the spices in a food processor and begin to process; allow the machine to produce a smooth puree.
Cut the back of the witlof shoots and peel of the leaves and decorate them on a plate.
Add some hummus on each leaf and crumble the goat cheese and nuts on top.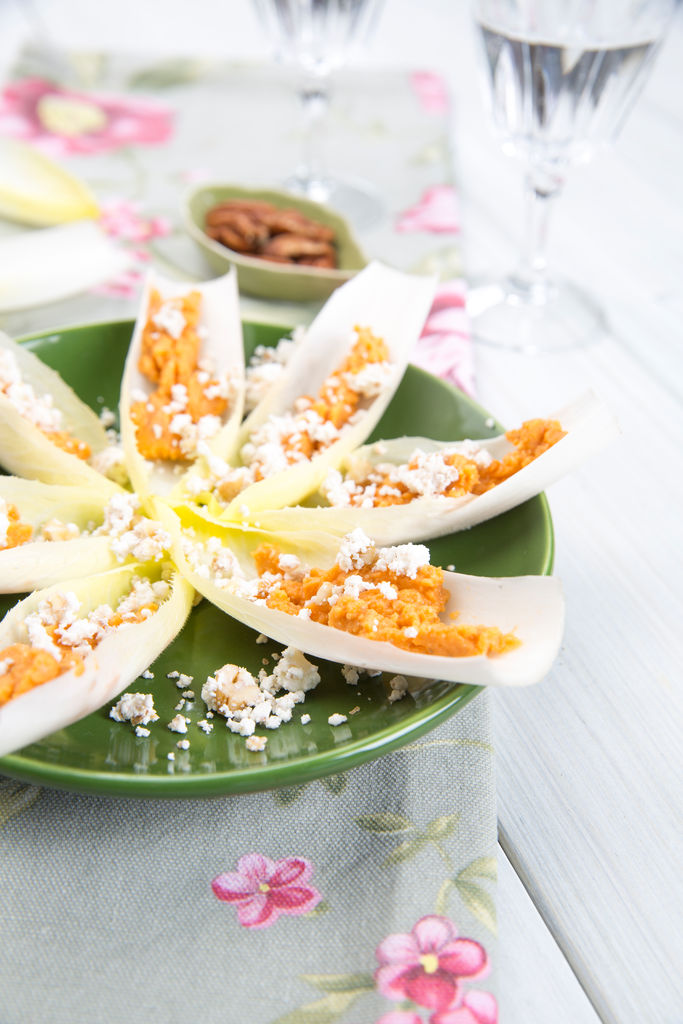 Related salads chosen by others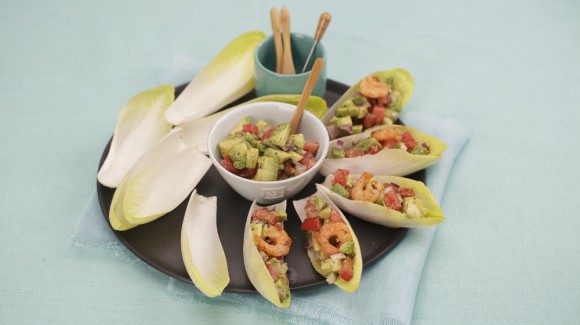 Witlof boats with grilled shrimps and salsa
157 People like this recipe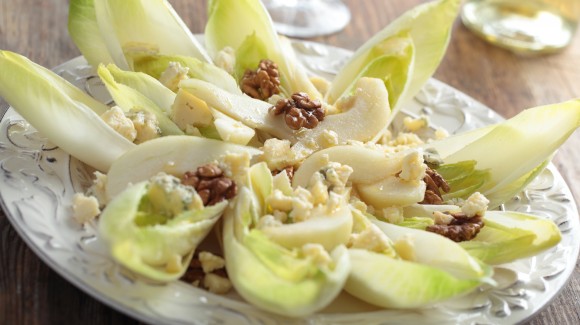 Witlof with pear, blue cheese and walnuts
104 People like this recipe
Chicory boats with smoked salmon and asparagus
93 People like this recipe