These witlof boats would work great as a dinner party or as a tasty snack with a good glass of red wine.
Preparation
Boil the lentils in water, together with the cumin, kurkuma and salt for about 15 to 20 minutes.
Remove from heat and leave to cool for 10 minutes.
Put the lentils and the rest of the spices in a food processor and begin to process; allow the machine to produce a smooth puree.
Cut the back of the witlof shoots and peel off the leaves. Place them decoratively on a plate.
Add some hummus on each leaf and crumble the goat cheese and nuts on top.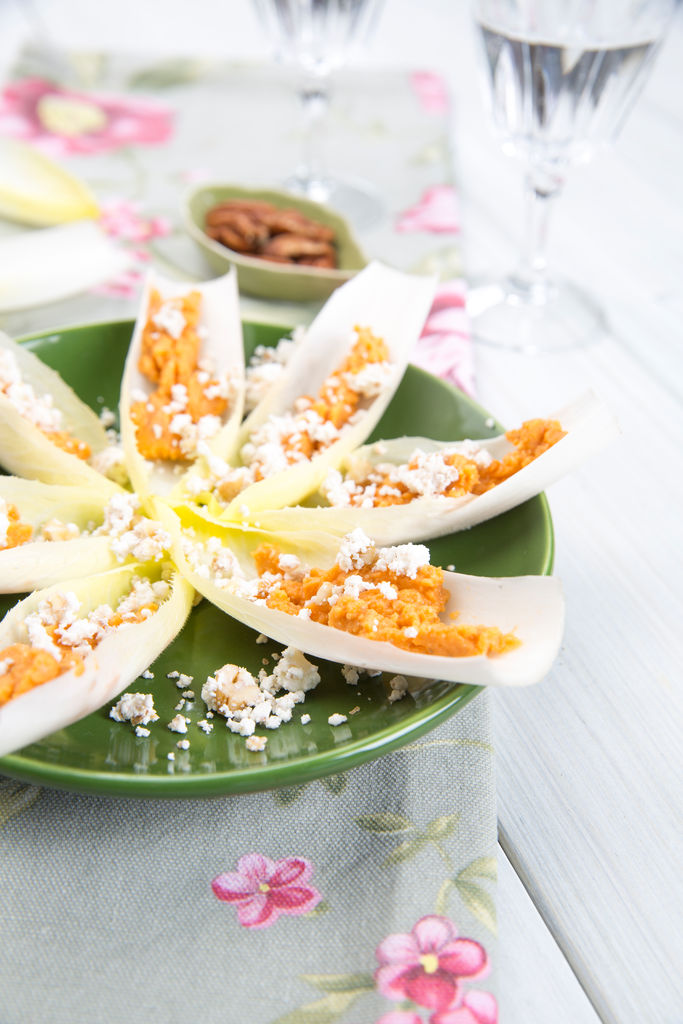 Related salads chosen by others
How to make a colourful vegetable platter
Average 3 of 5 stars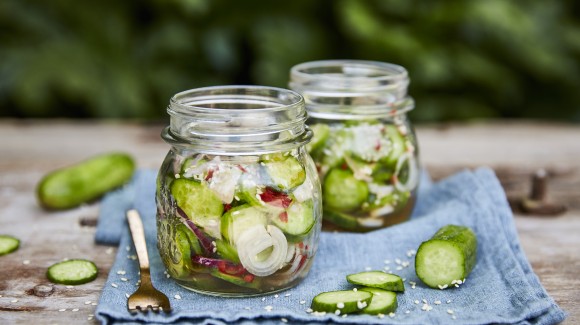 Sweet pickle relish with cucumber
Average 3 of 5 stars
Qukes® baby cucumbers teriyaki beef bowls
Average 3 of 5 stars