You probably know sweet waffles. But hearty waffles are even better and serve as a great platter for your salad. A great starter or lunch for a festive moment.
Preparation
Mix all dry ingredients together. Add margarine pieces and knead everything with an electric whisk or your hands until crumbly in texture.
Slowly pour in 3-4 tablespoons of ice-cold water until the crumbles stick together. Knead everything with your hands, form the dough into a ball, press it flat and wrap it in foil.
Let it cool for about 30 minutes.
Meanwhile, in a large bowl, whisk the olive oil with the lemon juice and mayonnaise and season with salt and pepper.
Add the spinach, smoked salmon, onion, cucumber and avocado to the bowl and toss well.
Preheat the waffle iron and grease it. Seperate the cooled dough in the amount of portions you need.
Form each portion into a ball, flatten it and place three in the waffle maker at once. Bake each portion for 2-4 minutes, then take the waffles out and let them cool.
Transfer the salad to the waffles and serve with some chopped parsley and chives.
Related salads chosen by others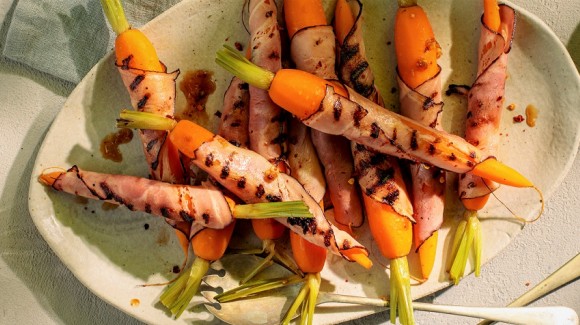 Grilled carrots with bacon
Average 3 of 5 stars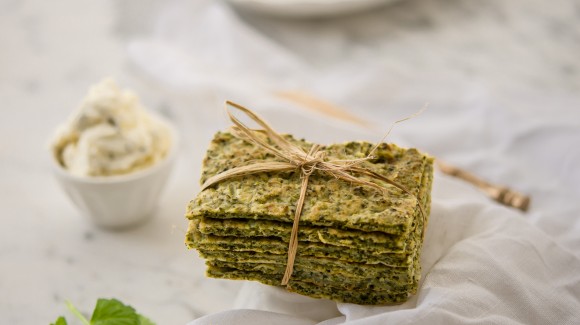 Broccoli flatbread
Average 3 of 5 stars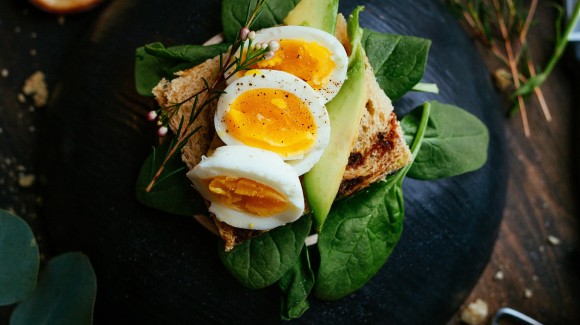 Salad sandwich with spinach, avocado and hummus
Average 3 of 5 stars