Looking for some comfort food? These taquitos with avocado mash and tomato salsa are the perfect solution! The rolled-up wraps with a spicy vegetarian filling of beans and sweetcorn are a real treat – not just because of the combination of the soft filling with the crispy oven-baked wrap, but also because the taquitos are served with fresh tomato salsa and a creamy avocado mash.
They might look fancy, but making taquitos is a lot easier than it seems. In fact, the oven does most of the work for you. And it's not hard to make the filling, the tomato salsa and the avocado mash either. So before you know it, you'll be sitting on the couch watching your favourite series while enjoying a delicious helping of this Mexican treat. Enjoy!
Preparation
Finely chop the onion and finely chop or crush the garlic. Heat a little oil in a large frying pan and soften the onion until it is transparent. Then add the garlic, spices and tomato puree. Fry for 1- 2 minutes.
Drain and rinse the black beans, then add them to the pan and continue to cook for 10-15 minutes.
In the meantime, preheat the oven to 220 degrees and line a baking tray with baking parchment.
Remove the soft parts of the tomatoes and then chop the rest. Finely chop the red onion. Put the chopped tomatoes in a bowl and mix together with the red onion and lime juice. Roughly chop the coriander/parsley and add two-thirds of it to the tomato salsa.
Use a fork to mash the avocado into a smooth paste. Add a dash of lime juice and salt and pepper.
Use your spatula to squash the black beans. Then drain the sweetcorn and add it to the mixture, stirring thoroughly. Season the beans to taste with salt and pepper. Remove from the heat and stir in the grated cheese.
Using a tablespoon, spread 2 spoonfuls of the mixture onto a wrap in a line from left to right, just below the centre. Then fold the sides inwards and roll up the wrap. Repeat this for each wrap.
Place the rolled-up wraps on the baking tray and drizzle a little oil over the top. Bake in the hot oven for 10-15 minutes until slightly browned on top. Then turn the wraps over and bake for a further 5 minutes.
Serve the taquitos with the tomato salsa, the avocado mash, the rest of the fresh herbs and a little extra lime juice if desired.
Related salads chosen by others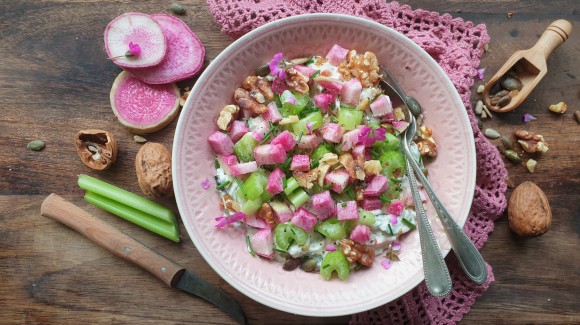 Vegan coleslaw
Average 3 of 5 stars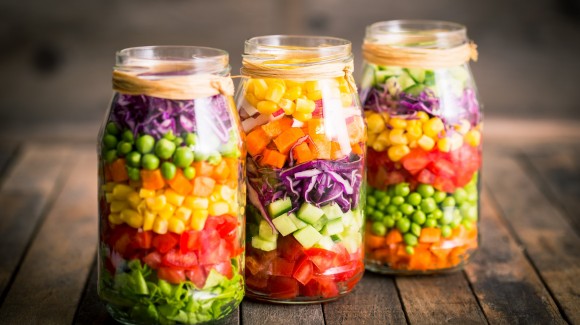 Colourful Mason jar prawn and quinoa salad
Average 2 of 5 stars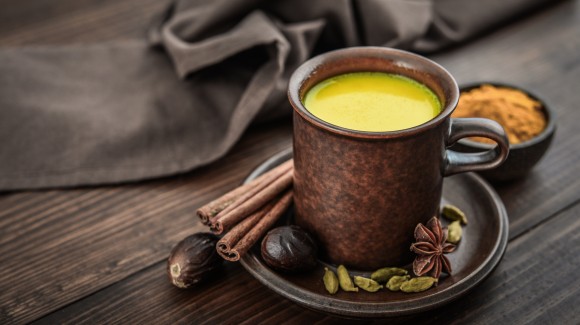 Golden turmeric cinnamon milk
Average 3 of 5 stars