My tomato, lettuce and cucumber salad is all about simplicity. It's a flat salad, which I like much better than bowl salads as the dressing complements the vegetables rather than suffocating them. I use cocktail tomatoes as they are sweeter and I like the cucumber cut in wedges. Sometimes we add a little crumbled feta cheese.
In our house we eat this regularly. It's become known as our TLC (tomato, lettuce and cucumber) salad, and I reckon everyone needs a little TLC every day.
Preparation
Rinse and spin dry the lettuce leaves then blend dressing ingredients together.
Spoon half the dressing on large flat plate first. Then place handfuls of lettuce leaves that sit on top of dressing on the plate (this means the leaves dont get too covered in dressing).
Cut the tomatoes into quarters and place on lettuce and add sliced cucumber.
Cut or crumble feta over the top with sliced spring onion if you like. Drizzle remainder of dressing lightly over the top of the salad.
Season with salt and pepper.
Tips from the author
In this salad I used the green salanova butter lettuce. This salad will serve four people as a starter or side dish.
Butterhead lettuce
To keep your leavy greens fresh and green, keep your washed and dried greens in a plastic bag. And here's the twist: before sealing it up, blow a little puff of air into the bag. It will keep your greens green and fresh all week long!
Related salads chosen by others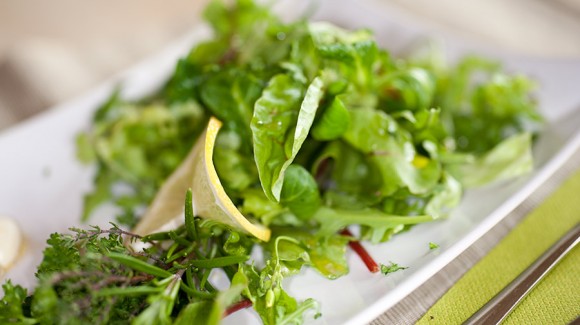 Green leaf salad with lemon dressing and fresh herbs
Average 3 of 5 stars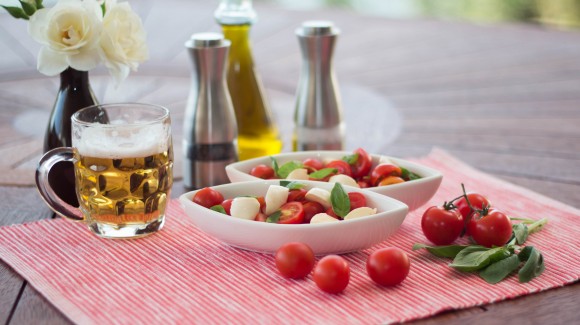 Salad Caprese - the perfect start
Average 3 of 5 stars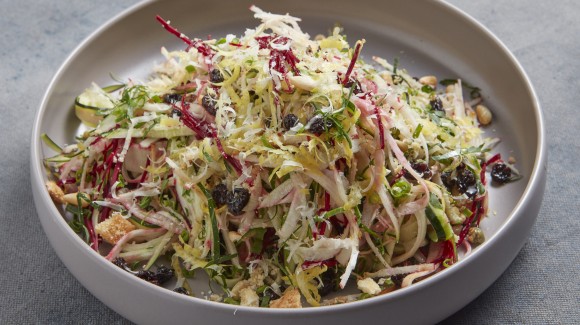 A refreshing homemade slaw with zucchini and beetroot
Average 3 of 5 stars