A rich salad for meat lovers with a spicy dressing. Great for lunch!
Preparation
1 Season the steaks with salt and pepper. Heat 3 tablespoons of oil in a frying pan. Fry the steaks for 6 minutes. Turn after 3 minutes. Place them on a cutting board, cover with aluminium foil and let them rest for 5 minutes.
2 Squeeze the lime. Mix the juice with the rest of the oil, garlic, fish sauce and sugar. Season to taste with salt and pepper.
3 Remove the bottom of the lettuce head with one straight cut. If desired, cut the leaves into smaller pieces, then wash and dry them and toss them in a large bowl. Add the onions and red chili pepper, drizzle on the dressing and mix well. Slice the steaks and toss through the salad. Sprinkle with the coriander and peanuts.
Serving tip: Delicious with jasmine rice.
Related salads chosen by others
Roasted butternut pumpkin salad with butter lettuce, bacon and goat cheese
Average 3 of 5 stars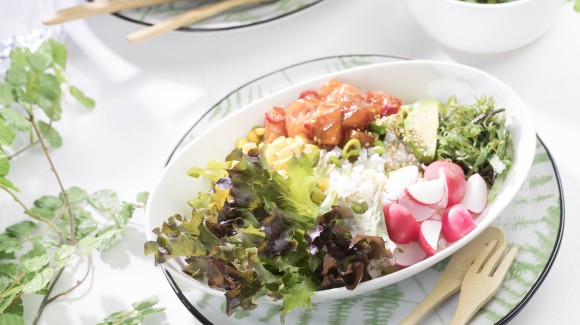 Poké bowl with salmon and avocado
Average 3 of 5 stars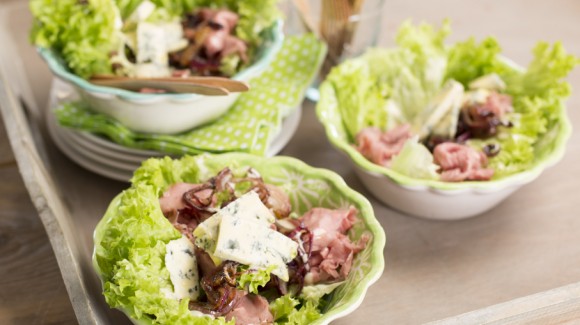 Crispy salad with roast beef and Spanish blue cheese
Average 3 of 5 stars