This is a simple and spicy delicious tomato salad. The seasame oil gives the salad a Thai touch.
Preparation
Deseed and finely chop the chili. Crush or finely chop the garlic. Whisk all dressing ingredients until the honey has dissolved. Add the chili and garlic. Slice the tomatoes and arrange them into bowls or on plates. Season with salt and pepper. Sprinkle over the dressing and serve. Enjoy.
Tips from the author
This recipe makes up to 8 side serves.
Related salads chosen by others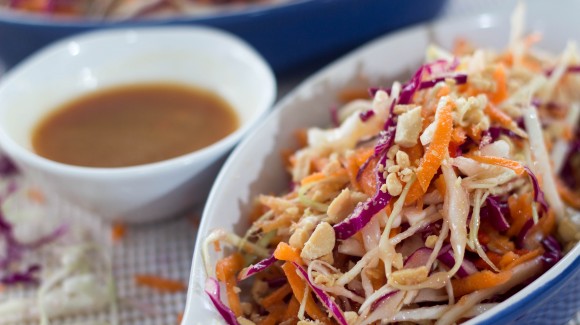 Coleslaw with carrot ginger and spicy soy dressing
Average 3 of 5 stars
Avocado salad with shrimps and peppers
Average 3 of 5 stars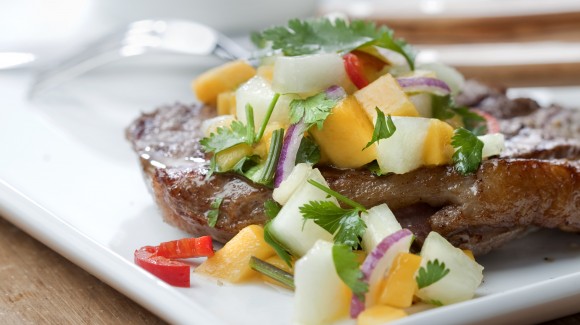 Chilean spicy melon-mango salsa
Average 3 of 5 stars