A traditional Tuscan chopped salad and tomatoes, this Panzanella recipe is made all the more tasty by the inclusion of Cocktail Truss tomatoes.
Cocktail Truss tomatoes may be small in size but they are big on flavour. Succulent and versatile, they have a perfect balance of sweetness and acidity. Picked and packed on the vine, they continue to draw flavour and nutrients to ensure great quality and that true tomato taste.
Preparation
Heat oven to 160°C.
Tear the ciabatta into bite sized pieces. Toss the bread in 2 tablespoons of the olive oil, a sprinkling of salt and thyme.
Lay the bread onto a lined tray and bake until crunchy, about 15 minutes.
Make a dressing by whisking the remaining olive oil with the balsamic vinegar and shallots.
Place the Cocktail tomatoes in the dressing to marinate.
Once the bread is toasted, toss with the marinating Cocktail tomatoes.
Garnish with fresh basil leaves and serve.
Tips from the author
To turn this dish into a canapé, simply slice the ciabatta thinly before toasting and serve the tomatoes on each slice.
Related salads chosen by others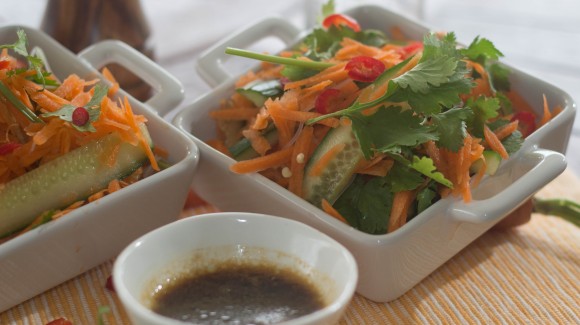 Spicy noodle salad with carrot, cucumber and coriander
Average 3 of 5 stars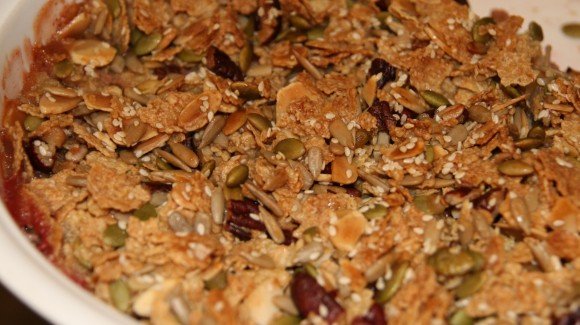 Apple and rhubarb crumble
Average 3 of 5 stars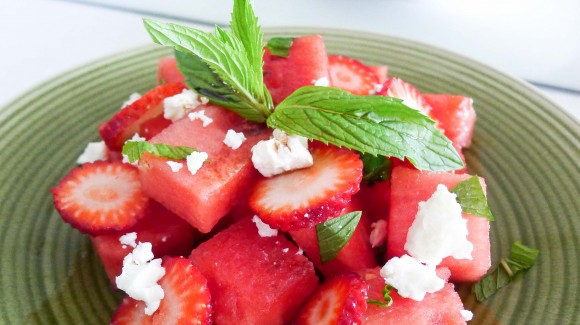 Strawberry watermelon and feta salad
Average 3 of 5 stars