This delightful broccoli salad will surprise you for sure. A wonderful combination enhanced by the onion, dried cranberries and roasted nuts.
Preparation
Dressing: Whisk ingredients together in a suitable size bowl. Keep chilled.
Very lightly blanche the broccoli florettes in boiling water (about 5 minutes).
Remove from heat and immediately rinse cold water over the broccoli to stop the cooking process. Let cool. In a large bowl combine broccoli cole slaw, red onion, bacon bits, almonds and craisins.
Add cooled broccoli florettes. Toss dressing to coat.
May prepare in advance. Keep chilled.
Related salads chosen by others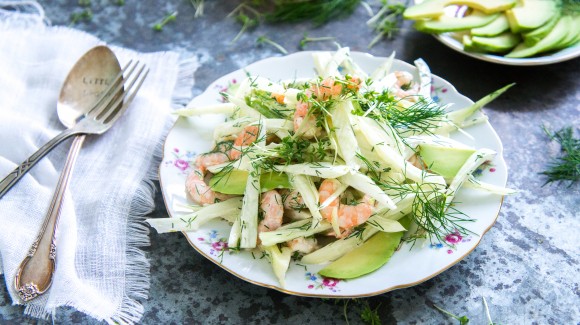 Fennel salad with shrimp, avocado and dill
Average 3 of 5 stars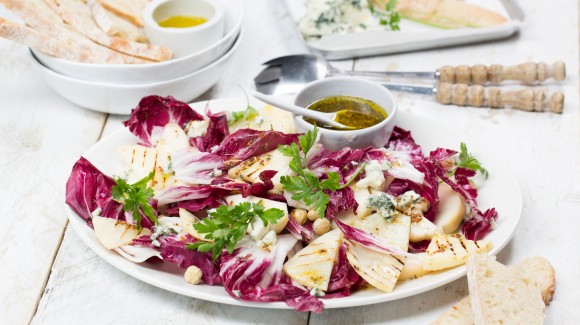 Grilled celeriac salad with pear and blue cheese
Average 3 of 5 stars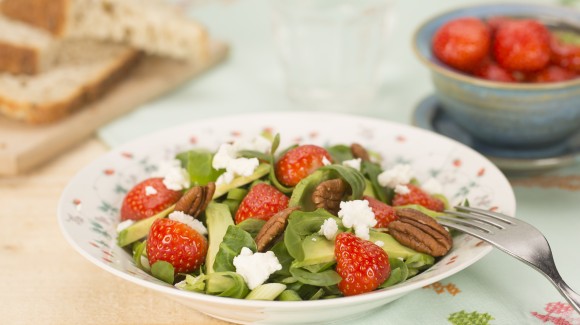 Spinach salad with strawberries, avocado and pecan nuts
Average 3 of 5 stars