An Italian cold pasta salad recipe with plenty of vegetables. This vegetarian pasta salad recipe is quick and easy to prepare, with green asparagus, grilled zucchini and Parmesan cheese.
Preparation
Cook the asparagus in 2 minutes.
Cook the pasta, in the same water as the asparagus, until it's al dente and rinse with cold water.
Grill the zucchini and cut half of the zucchini and half of the asparagus in small chunks.
Grate half of the Parmesan cheese and mix with the pasta, vegetables and half of the basil leaves, lemon juice and olive oil.
Bring to taste with salt and pepper.
Make cups out of the tomatoes and fill them with the pasta salad. Put the tomato cups on plates and place the rest of the vegetables, Parmesan cheese and basil on top of the cups.
Related salads chosen by others
Bruschetta with sweet pointed pepper and Parma ham
Average 3 of 5 stars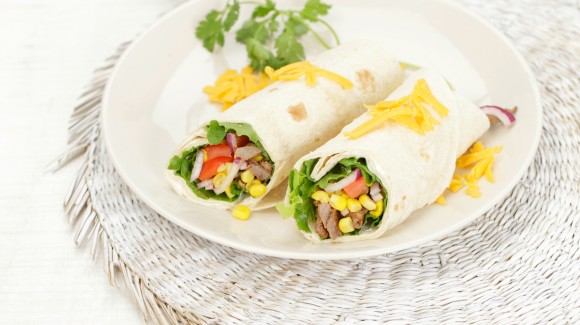 Tortilla wrap with lettuce, beef strips, avocado, tomatoes and Cheddar cheese
Average 3 of 5 stars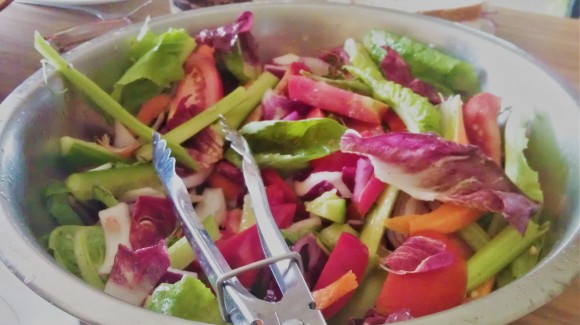 Maltese garden salad
Average 3 of 5 stars