Hi everyone, my name is Jackie and I would like to share our favourite family salad. My son Ben makes sure he is never far away when I make this salad. We all love the combination of colours from the avocado, mango, red onion and baby spinach. The secret is the ginger dressing which is prepared ahead of time with the wonderful zing of ginger, there is never any left overs. Try it! You will enjoy it as much as we do.
Preparation
Dressing: Mix all the dressing ingredients and chill for approximately 4 hours. If thick, add a little water to dressing consistency.
Salad: For the salad, toss all the ingredients and mix in the dressing.
Tips from the author
Australian families look forward to the mango season every summer. This salad is also perfect for picnics. Place on bread rolls and serve. You can also add roast chicken as an alternative.
Love my Salad supporters, J&JM Schreurs & Sons are a family vegetable growing business in Melbourne, Australia and they harvest fresh baby spinach almost every day!
Related salads chosen by others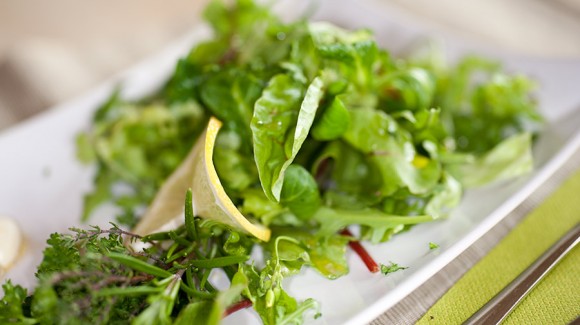 Green leaf salad with lemon dressing and fresh herbs
Average 3 of 5 stars
Delicious eggplant rolls
Average 3 of 5 stars
Fruity rocket and walnut salad
Average 3 of 5 stars