up
66 People like this recipe
In a salad bowl, whisk the Italian seasoning with the olive oil and vinegar into a creamy dressing. Cut the cocktail tomatoes into quarters and mix with the spicy salad dressing. Thinly slice the spring onions, and add them together with the rocket (rucola) and the spicy tomatoes just before serving.
Preparation
Tips from the author
Variation:
Substitute the spring onions for fresh basil leaves.
Add approx. 100 grams of croutons for an authentic Tuscan 'bread salad' (panzanella) Add 2-3 tablespoons of (lightly roasted) pine nuts.
Replace the rucola with tender lettuce or lamb's lettuce.
Related salads chosen by others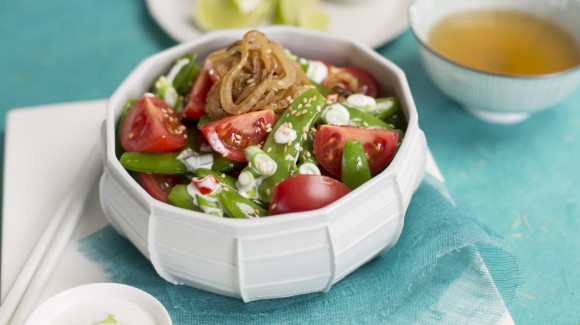 Tomato salad with sugar snaps, coconut milk and fried onion
72 People like this recipe
Grilled Squid with Thai Wild Rocket Salad
49 People like this recipe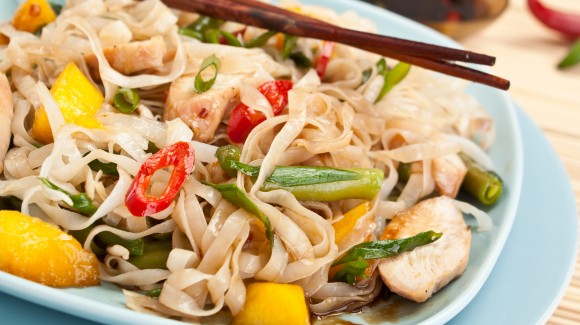 Vietnamese noodle salad
62 People like this recipe