If you identify with the phrase "cool as a cucumber", this is the salad for you. It's a crowd-pleasing favourite of ours that balances crunchy vegetables with a sweet dressing and dynamic flavours. Cucumber is the star ingredient here, bringing its stacked list of health benefits and refreshing juiciness to mix. The continental variety is used due to its extra-long length, tender flesh and sweet flavour.
To take the salad up a notch, South-East Asian inspired flavours like sweet chilli sauce and fresh coriander leaves are added. In Vietnamese cuisine, ingredients like chilli, garlic and fresh herbs are used interchangeably with cooling vegetables such as cucumber due to their complimentary flavour pairings.
Finish the salad with a sprinkling of roasted nuts, either straight from the packet or lightly pan-fried. This is guaranteed to make the meal irresistible when your guests dig in.
Preparation
Combine the cucumber, onion, garlic and coriander together in a bowl or arrange on a serving platter.
Sprinkle over the roasted nuts.
Whisk together dressing ingredients and pour over the salad.
Season to taste and serve.
Tips from the author
This recipe is brought to you by Eden Farms,growers of continental cucumbers in Queensland Australia.
To explore more South-East Asian falvours, try these recipes:
This refreshing green papaya and cucumber salad
A spicy noodle salad with carrot, cucumber and coriander
Related salads chosen by others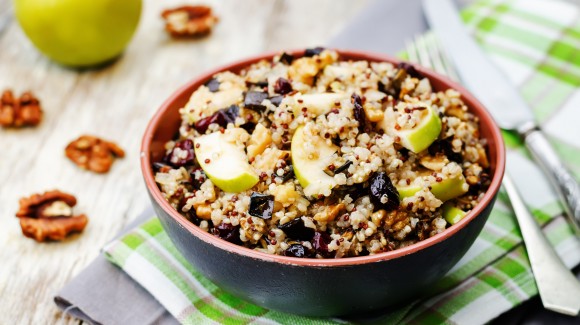 Fresh quinoa salad with apples and Swiss cheese
Average 3 of 5 stars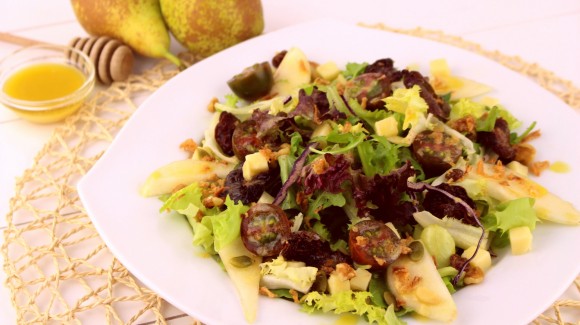 Pear, gouda, and sundried tomato salad with honey mustard vinaigrette
Average 3 of 5 stars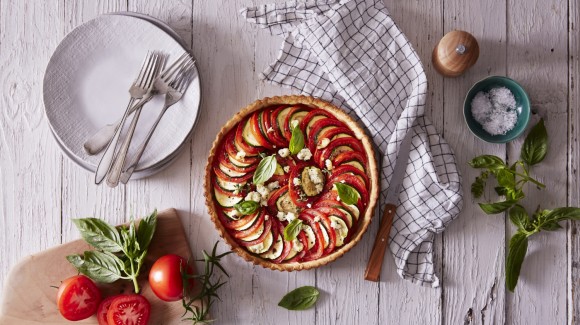 Fresh Tomato Tart
Average 3 of 5 stars