This wonderful 'sweet and sour' marinated carrot salad is a typical recipe from the South African kitchen. It is normally prepared in advance, marinated overnight and served chilled as a side dish although it can be served warm or reheated as you prefer. It's also a great salad to put in a jar and take to work for lunch.
Preparation
Slice the carrots into rings (pennies) and sauté in a pan for about 10 minutes, adding the chopped onion and green capsicum in the last 5 minutes aiming for the vegetables to be tender yet crisp - so take care not to overcook them. Drain any liquid.
In a separate pot, heat the extra virgin olive oil, add the tomato soup or juice and the remaining ingredients. Stir and gently bring to the boil.
Pour the hot 'sweet and sour' sauce over the vegetables, allow to cool and refrigerate.
Garnish with some fresh herbs like basil or parsley.
Related salads chosen by others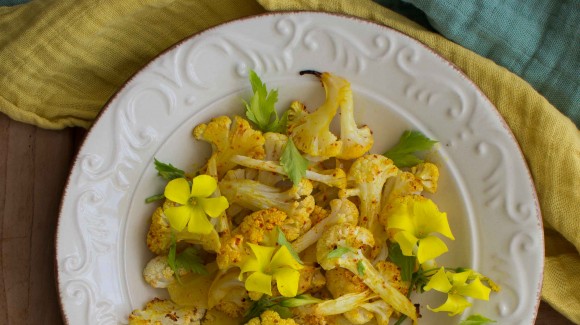 Simple summer cauliflower
Average 3 of 5 stars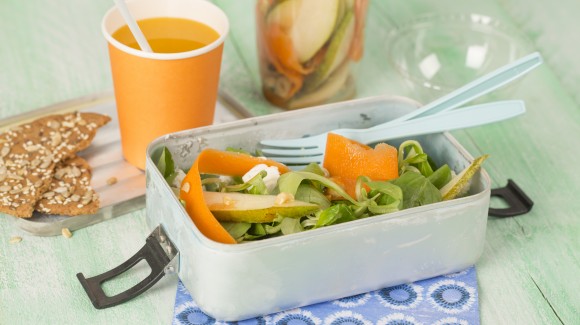 Goat's cheese, carrot, pear and hazelnut salad
Average 3 of 5 stars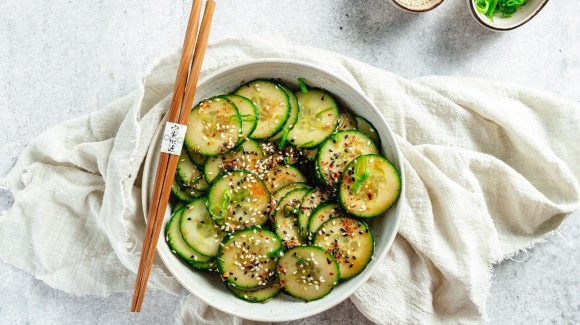 Korean cucumber salad (oi muchim)
Average 3 of 5 stars