Nothing goes down nicer on a balmy summer night than fresh juicy seafood and crispy salad vegetables. (Except maybe a glass or two of my favourite riesling…). I've been working on this delicious Vietnamese-style seafood salad for about two years, and I think it's just about right. It's got plenty of zing and with the brilliant colours of the red and green capsicum, this dish looks almost as good as it tastes. Many of my friends don't eat red meat so I often make this when I'm entertaining. The response has been pretty good. I serve it on a large flat platter and everyone just helps themselves, and they keep on returning for more!
Preparation
Pan fry scallops. Cut all fruit and vegetables into strips.
Add all sauces into vegetables and mix. Serve garnished with scallops and prawns.
I make my own plum sauce (from my backyard plum trees), and it really compliments the flavours of the seafood.
There's a little bit of preparation work involved in this salad, but nothing too tricky. And trust me, it is so worth the effort!
Related salads chosen by others
Wild rice salad with mango and tomato
Average 3 of 5 stars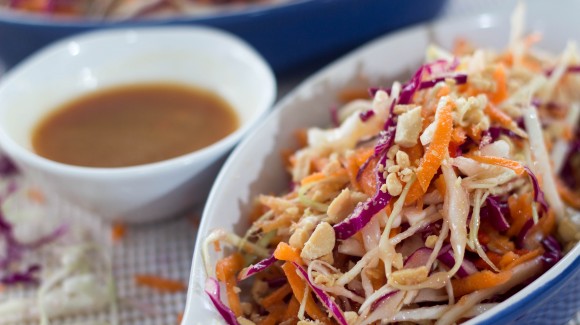 Coleslaw with carrot ginger and spicy soy dressing
Average 3 of 5 stars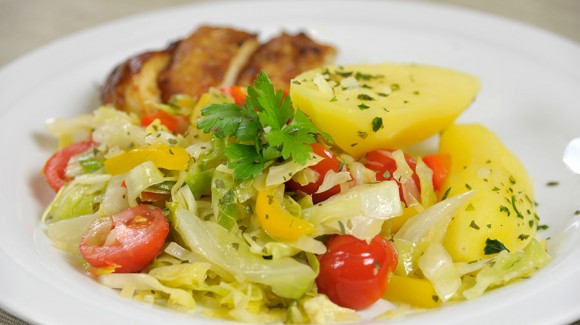 Braised cabbage and chicken salad
Average 3 of 5 stars