The beautiful lime green Romanesco is not only perfect to flavour your hot dishes, but this versatile and noble vegetable can also be a delicious game-changer, or even better food-changer, when used in lukewarm or cold salads. The raw Romanesco namely is also delicious raw or slightly cooked. To make this salad, you first need to roast the florets in the oven until light brown. Next, let them cool briefly to make a lukewarm salad. Let's face it, this mesmerizing vegetable with its conical spheres is an amazing looking creation which adds a bit of cool and trendy to your salad, don't you think?
The romanesco florets are roasted in the oven together with the grapes. Because oven roasted grapes are the crème de la crème! Moreover because the grapes are losing some of their juice during roasting and this juice adds a unique grape flavour to your salad. Then combine the florets and red grapes with a deliciously creamy dressing of mayonnaise and yoghurt and add a red onion to make a versatile, multi-flavour stuffed and good looking salad.
Preparation
Preheat the oven at 200 degrees Celsius (392 degrees Fahrenheit) and cover a baking tray with parchment paper.
Cut the Romanesco into florets. Don't forget to cut the stem too because it is just as tasty as the rest of the vegetable! Remove the grapes from the bunch. Mix the florets and grapes with 2 tablespoons of olive oil and then spread them on the baking tray. Let them roast for 15 – 20 minutes in the oven until the Romanesco is firm to the bite and light brown. Then let it cool down briefly.
In the meantime, chop the red onion and coarsely chop the pecans.
Mix the ingredients to make the dressing until you get a smooth and creamy dressing. Season the dressing with pepper and salt.
Carefully put the grapes, the Romanesco florets and the juice in a large bowl. Mix with 2-3 tablespoons of dressing. Next mix in the chopped onion, the pecan nuts and optionally the cress.
Serve the salad with the rest of the dressing as a side dish.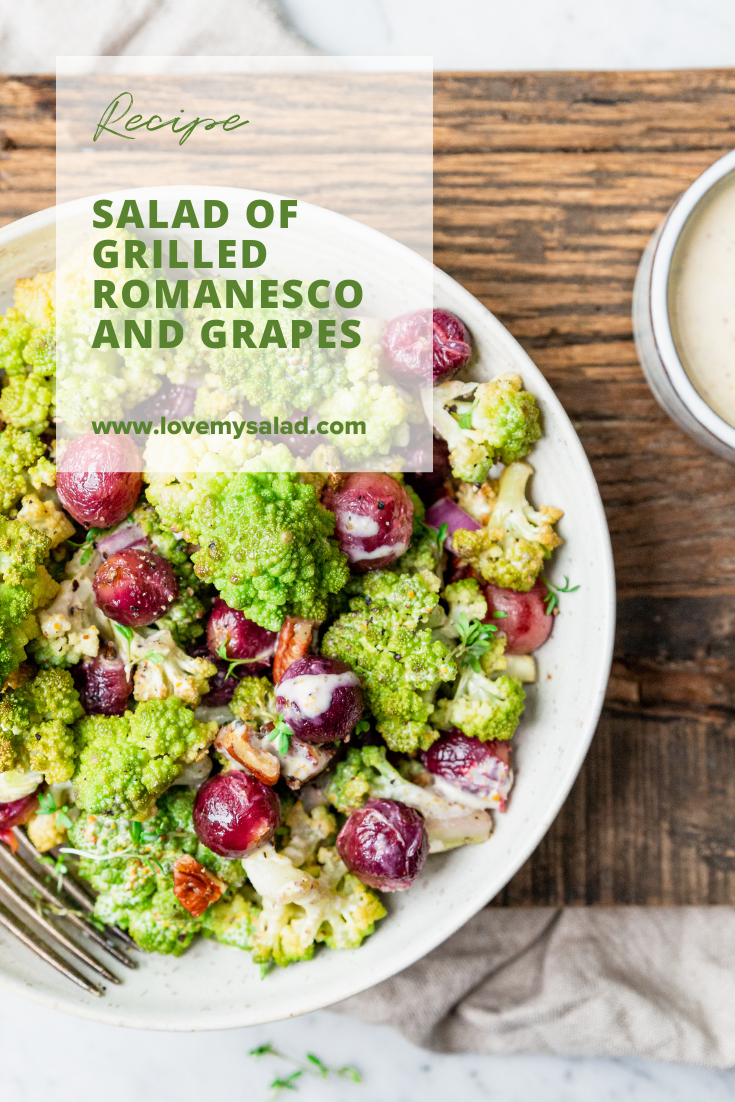 Related salads chosen by others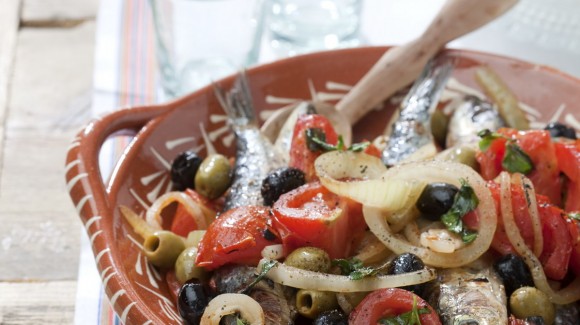 Portuguese oven baked sardine salad with tomato and olives
Average 3 of 5 stars
American coleslaw
Average 3 of 5 stars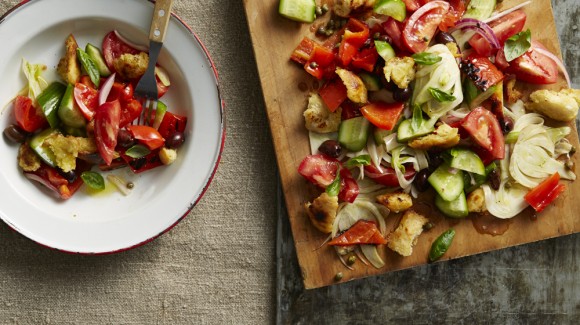 Classic tomato panzanella
Average 3 of 5 stars