There is nothing better than sharing a simple Italian style bread salad or Panzanella with family or friends. This version made with fresh truss tomatoes adds the Mediterranean flavours like fennel, capsicum, cucumbers and capers.
Preparation
Whisk 80ml (1/3 cup) of the oil, 2 tablespoons vinegar, garlic, sugar, salt and pepper together in a large bowl until well combined. Add fennel and onion, stir to coat. Set aside for 10 minutes.
Preheat a non-stick frying pan or barbecue grill on medium-high. Brush the capsicum with a little of the remaining oil and cook skin side down for 10 minutes or until soft and the skins start to blacken. Remove to a board.
Tear bread into bite-sized pieces and drizzle with the remaining oil. Add to the pan, toss until edges become a little golden. Remove from heat.
Coarsely chop the capsicum, add to the fennel and onion mixture. Add cucumber, tomatoes, olives, capers, basil leaves and bread. Toss gently to combine. Season with salt and pepper. Serve.
Related salads chosen by others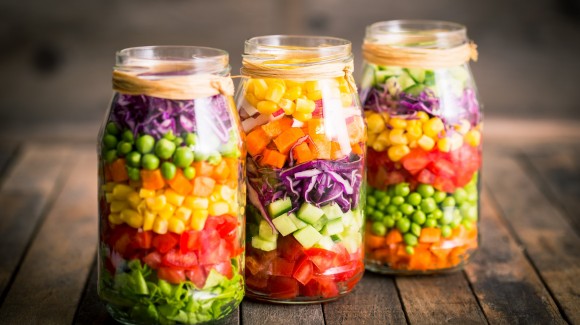 Colourful Mason jar prawn and quinoa salad
Average 2 of 5 stars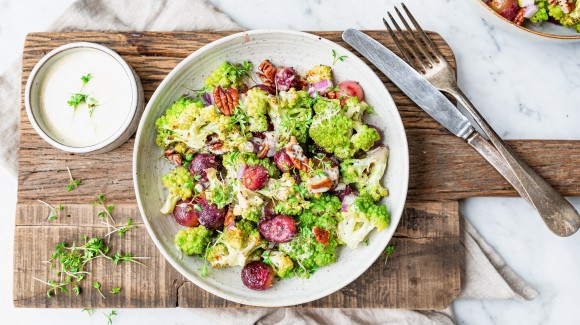 Salad of grilled Romanesco and grapes
Average 3 of 5 stars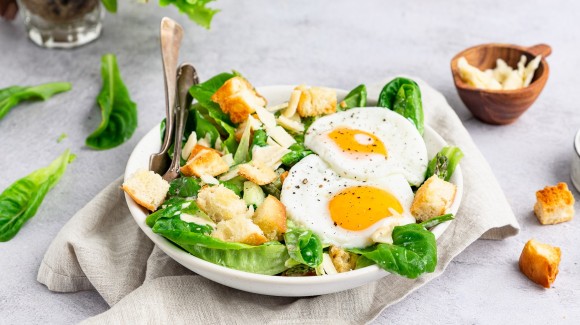 Caesar salad with a twist
Average 3 of 5 stars