These crostini's with ricotta, cherry tomatoes and pistachio pesto are perfect to serve at a party or to snack on during the weekend!
Did you know that pesto is not always made with pine nuts and basil? Practically every nut and every leaf [rocket, coriander (cilantro), parsley, spinach] is suitable for a pesto. This pesto is made with the lovely Italian pistachio, it gives your pesto a much more intense flavour.
Preparation
For the pistachio pesto:
Boil a pot of water, pour in the pistachios and cook for 5 minutes.
Drain, remove the peel and pour into a mixer.
Add extra virgin olive oil, parmesan, basil, lemon zest and blend for a few seconds.
Add water, salt, pepper and blend for a few moments until you get a homogeneous cream.
For the crostini:
Heat the bread in a toaster until golden brown.
Spread the ricotta and season with extra virgin olive oil, salt and pepper.
Wash the cherry tomatoes, cut in half and divide on slices of bread.
Season with pistachio pesto and serve with chopped pistachios and parsley.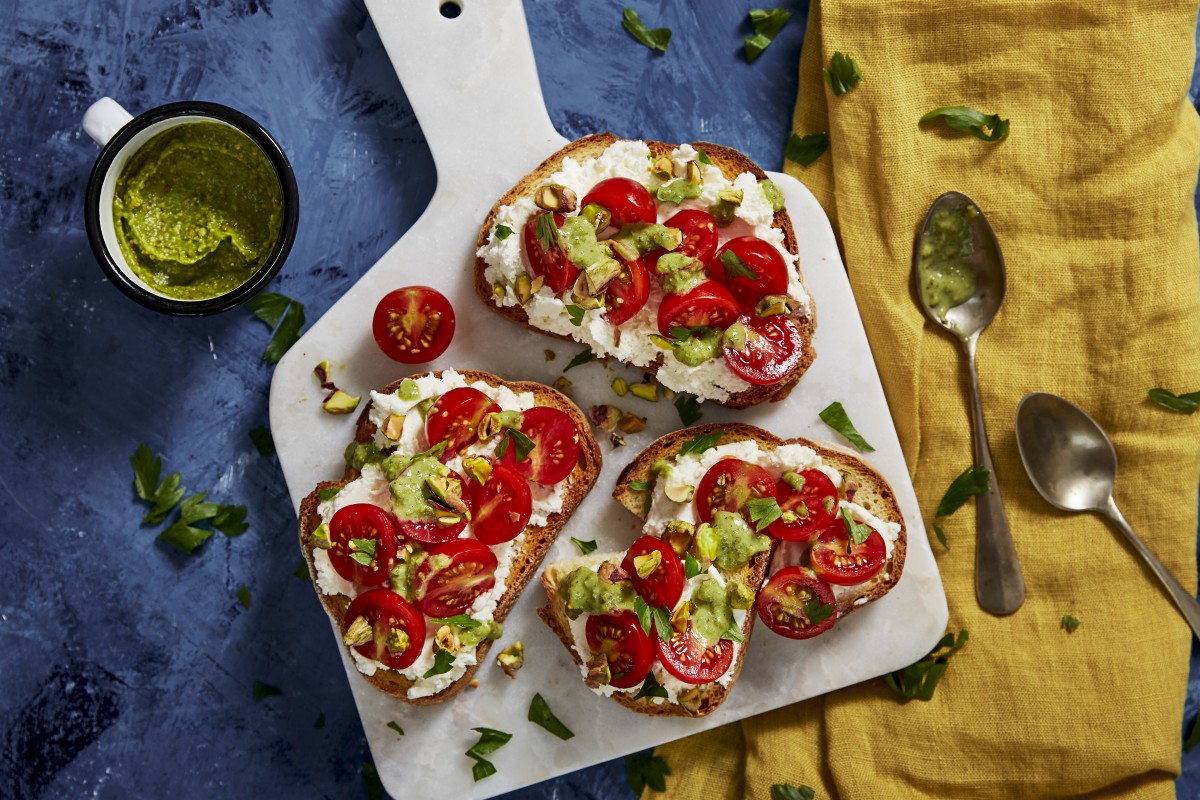 Related salads chosen by others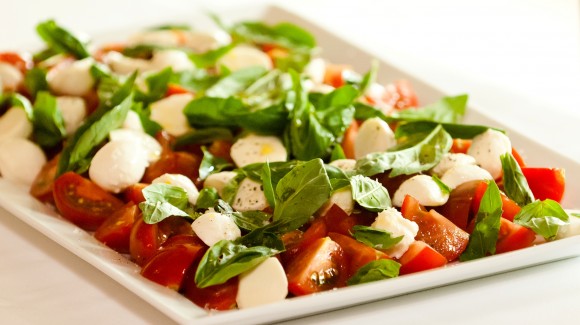 Tomato tapas with basil and bocconcini
Average 3 of 5 stars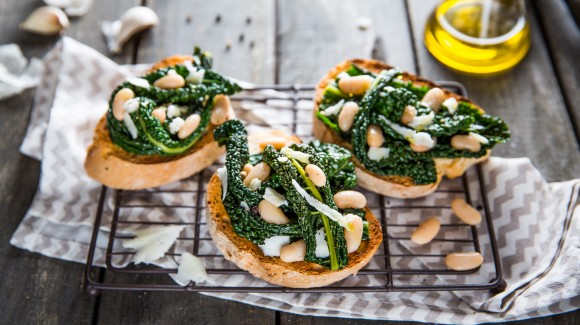 Crostini with kale and white beans
Average 3 of 5 stars
Broad bean cream with marinated cherry tomatoes
Average 3 of 5 stars