When your meal looks this good eating it just seems wrong… But then, you do it anyway! Impress a guest or treat yourself with this delish and pretty dish.
Twice as sweet as the average tomato, Perino Sweet Snacking Tomatoes are a fun, healthy and fresh snacking experience for children and adults. Bite-sized and similar to a grape in shape, Perino tomatoes are an excellent addition to salads, pizzas and pasta dishes, perfect for school lunch boxes or simply as a nutritious snack on-the-go!
Preparation
Bring a saucepan of water to boil and lightly blanch asparagus.
Place a thin layer of labna on each plate.
Top with asparagus, mixed salad leaves and radish.
Add tomatoes and season with salt and pepper.
Garnish with micro herbs and drizzle lightly with olive oil to serve.
Related salads chosen by others
Bruschetta with sweet pointed pepper and Parma ham
Average 3 of 5 stars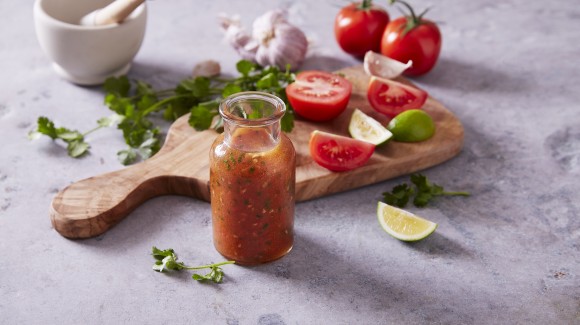 Truss tomato salsa vinaigrette
Average 3 of 5 stars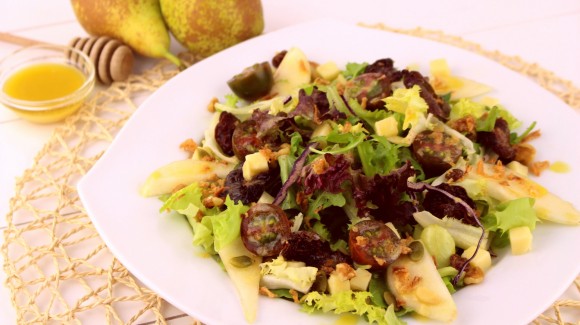 Pear, gouda, and sundried tomato salad with honey mustard vinaigrette
Average 3 of 5 stars