Roasted kohlrabi in a pita with Israeli salad- My friend Anne said to me a while ago, "Stef, I really want to take you to Tel Aviv. You'll love it there." Anne had been there for her work and I had no reason to doubt her. That's why we decided to visit this Israeli city for a week last year.
What an incredible place. Tel Aviv has everything you'd want for a holiday. Sunshine and warmth, vibrancy, colourful streets, a great beach, lovely boutiques, markets, and AWESOME food. Just out of this world!
Every meal was delicious, and our table was always laden with treats. Once home, I felt down in the dumps because we hadn't been to all the restaurants and eateries I wanted to visit. It was simply impossible to eat any more. That's why I want to go back soon.
I first encountered roasted kohlrabi at restaurant Dok, and it was so divine, I just had to recreate it at home. In Israel you eat it in its entirety, but I chose to fill pitas with it. This is another scrumptious way to dine on kohlrabi. The flavour is still spicy and cauliflower-like but with a hint of sweetness. Are you going to try it out?
Preparation
Preheat the oven to 250 degrees.
Place the kohlrabi in a baking dish and bake in the oven for 60-70 minutes. They are ready when the skin is blackened. Allow the kohlrabi to cool, then peel the skin off.
Cut the roasted kohlrabi into pieces and season with olive oil, feta, and thyme. Set aside until you serve the pitas.
For the Israeli salad, mix the cucumber, tomato, red onion, and parsley and season with lemon juice, olive oil, salt, and pepper.
Do you have store bought pitas? Then prepare them as instructed on the packaging. Cut the pitas in half and fill them with the Israeli salad and the roasted kohlrabi.Spread some tahini over it and enjoy!
Related salads chosen by others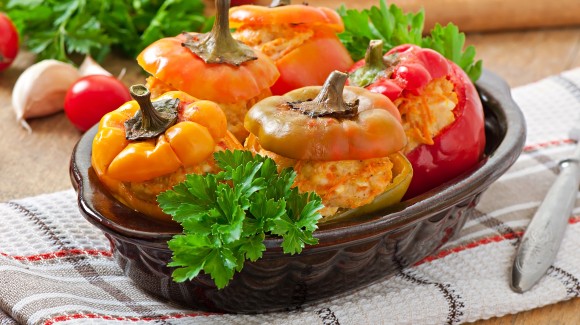 Egyptian inspired baked stuffed Peppers ('Fil Fil Mahshi')
Average 3 of 5 stars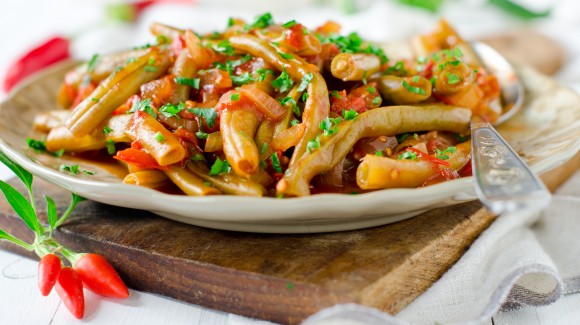 Lebanese green beans
Average 3 of 5 stars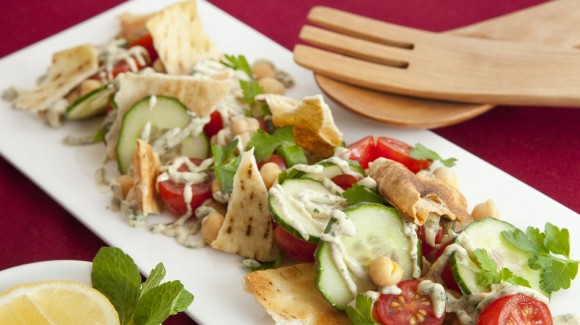 Fattoush salad with a tangy smoked eggplant dressing
Average 3 of 5 stars