This colourful, fresh salad combines roasted beetroot and carrots with lentils. What's even better than the delicious combination of sweet pomegranate, salty feta and wholesome lentils, is that you can choose to serve it immediately, or refrigerate and enjoy as a cold salad for lunch.
Preparation
Place lentils in a medium saucepan and cover with water. Over high heat, bring water to a boil, then reduce the heat to low and simmer until the lentils are tender (approx 20 - 30 minutes).
Preheat oven to 200°C.
Toss the beets and carrots in 2 tablespoons of olive oil and season with salt and pepper. Spread out on a baking sheet with parchment paper in a single layer. Roast for about 20 minutes, turning halfway, until golden brown and crispy.
Drain lentils, rinse well and toss with a drizzle of olive oil and salt and pepper to taste.
Put the lentils on a large platter and top with the roasted vegetables. Sprinkle the pomegranate seeds and goat's cheese on top and finish with some fresh parsley.
Serve with yoghurt dressing and enjoy!
Related salads chosen by others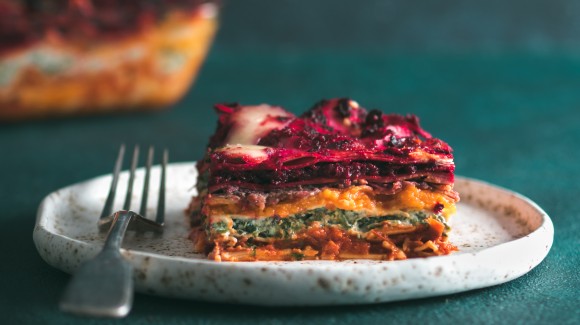 Vegetable packed rainbow lasagne
Average 3 of 5 stars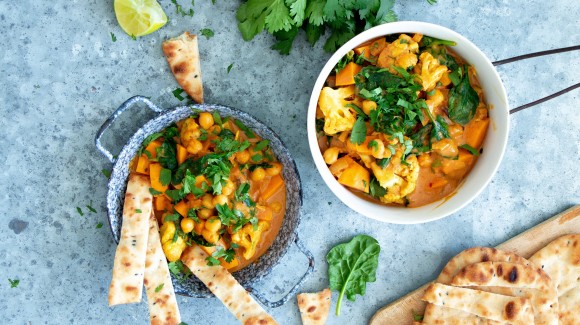 Indian sweet potato curry with cauliflower, chickpeas, and spinach
Average 3 of 5 stars
Mexican quinoa salad
Average 3 of 5 stars